With today's 4-0 win over Getafe at the Nou Camp, Barcelona is within one point of Real Madrid at the top of the Spanish Primera. Real can restore their gap tomorrow against Atlético Madrid, but until then, we're going to have to find a way to be happy with this little gem.
Lionel Messi has now scored 61 times this year after finishing an Andres Iniesta backheel in the 44th minute, giving Barcelona a 2-0 lead:
[youtube http://www.youtube.com/watch?v=Lo29T6u2tAY%5D
That about as Barcelona a goal was you'll find. Check out the ground each player covers in the moments after passing the ball. The second it's off their foot, they're moving to the next spot.
And of course it's Messi, the most interesting player in the world, with the finish.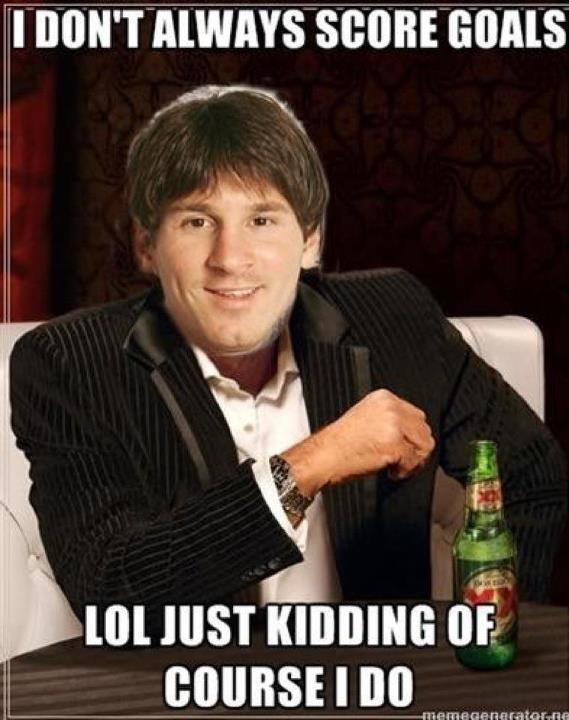 You certainly do.
Messi is now six goals shy of Gerd Müller's European record, set in 1972-73.