Man that matters: 
Christiano Ronaldo: All of Europe would have spent the last few months aflutter over Ronaldo's stunning season at Real Madrid – if we weren't so preoccupied with Leo Messi's other-wordly season at rival Barca. Still, Portugal's longtime talisman enters Euro 2012 brimming with personal confidence, having fired in 46 La Liga goals this year for the Spanish champions. The man's two-year total at Real: a remarkable 112 goals in 102 matches.
First-round games:
June 9: vs. Germany (Lviv, Ukraine)
June 13: vs. Denmark (Lviv, Ukraine)
June 17: vs. Netherlands (Kharkiv, Ukraine)
Foursome of knowledge:
It's not that Ronaldo has been terrible during four major tournaments to date (a pair of World Cups and two previous European Championships). So, let's go with "wholly underwhelming." And let's add his maddening propensity for diving and embellishing as another lesser mark on his major tournament displays. In 19 matches during that foursome of high-profile tourneys, Ronaldo has a scant five goals and four assists.
His best big-stage performance yet? Easily the 2004 European Championship, when a then-19-year-old came off the bench (then began starting) and eventually supplying two goals and two assists.  Ronaldo surely feels the tug of unfinished business from that one; his country was soaring at Euro 2004 as tournament hosts but was upset by Greece in the final.
Beyond Ronaldo, versatile Real Madrid teammate Fabio Coentrao is Portugal's most important man. He has a great, natural connection with Ronaldo.
The current Portuguese crop has talent, but nothing near the level of the previous "golden generation." In fact, Paulo Bento's team had a tough time in qualifying. And they'll gain no confidence from a poor World Cup 2010 showing. They'll be more enjoyable to watch, at least, with Ronald unleashed under Bento, not shackled by the plodding way of former coach Carlos Queiroz.
Where they are going:
Given the team's relative youth, it's lack of difference makers beyond the one obvious star, and a group draw that could not have worked out any worse, it's hard to see much traction here. The Netherlands and Germany are strong opponents, and Denmark is Portugal's curious nemesis in Europe.
The roster: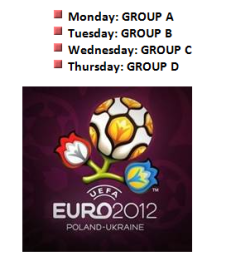 Goalkeepers: Beto (CFR 1907 Cluj), Eduardo (SL Benfica), Rui Patrício (Sporting Clube de Portugal).
Defenders: Bruno Alves (FC Zenit St Petersburg), Fábio Coentrão (Real Madrid CF), João Pereira (Sporting Clube de Portugal), Pepe (Real Madrid CF), Nélson (Real Betis Balompié), Ricardo Costa (Valencia CF), Rolando (FC Porto).
Midfielders: João Moutinho (FC Porto), Manuel Fernandes (Beşiktaş JK), Miguel Veloso (Genoa CFC), Raúl Meireles (Chelsea FC), Rúben Micael (Real Zaragoza), Paulo Machado (Toulouse FC).
Forwards: Cristiano Ronaldo (Real Madrid CF), Hugo Almeida (Beşiktaş JK), Hélder Postiga (Real Zaragoza), Nani (Manchester United FC), Nélson Oliveira (SL Benfica), Ricardo Quaresma (Beşiktaş JK).
ProSoccerTalk is doing its best to keep you up to date on what's going on in Poland and Ukraine. Check out the site's Euro 2012 page and look at the site's previews, predictions, and coverage of all the events defining UEFA's championship.