If you watched the United States' World Cup qualifier Friday night, you certainly know: Euro 2012's Group B is supposed to be the Group of Death. Given how many different ways you can define Group of Death, let's put that label aside and concede Group B is the Euro 2012's most anticipated sub-tournament. We'll leave discussion of group mortality to other sites.
Germany and the Netherlands, two of the tournament's top shelf choices, begin their quests on Saturday, each team looking for answers in defense. Germany saw non-qualifier Switzerland hang five goals on them during a pre-tournament friendly, while the Netherlands' already questionable back line has to adjust to center half Joris Mathijsen's dip in form.
It's all part of a greater Euro 2012 pattern. Every contender has troubles in central defense. Spain lost Carles Puyol. England lost Gary Cahill. France can't see to get Philippe Mexes and Abil Rami to work. Russia is without Vasili Berezutskiy. Italy has no idea how long Andrea Barzagli will really be out. So while people may be concerned about the German and Dutch defenses, in the big picture, it's not much of a relative problem.
Not that Joachim Löw or Bert van Marwijk will see it that way.
Just like yesterday, matches kick off at noon and 2:45 p.m. Eastern on ESPN. The Dutch kick off the day in Kharkiv (Ukraine) against Denmark, with Germany taking on Portugal to close out the day.
Here is the soundtrack to Day 2 of Euro 2012.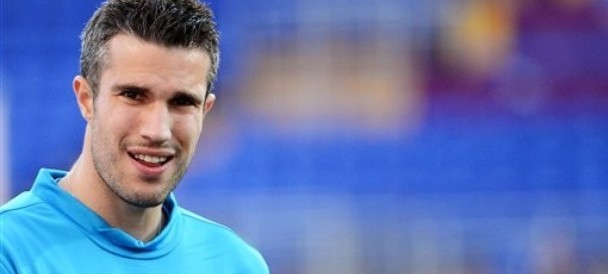 Side 1: Duels between Dutch and Dane
1. Hard lessons to learn
Danish midfielder Christian Eriksen's been really talked up coming into the tournament, and with good reason. The Ajax attacker 's coming off a career high goal total, his second consecutive league title, and has left little doubt he is his country's best player.
It's really a shame his first taste of Euro action will be against Mark van Bommel and Nigel de Jong. The duel Dutch destroyers will leave forward Nicklas Bendtner to central defenders John Heitenga and Ron Vlaar (likely to start ahead of Mathijsen) and look to deliver a rude awakening to their 20-year-old adversary.
Eriksen may be fancied by pundits, but Saturday could prove to be a harsh learning experience.
2. Lest he be tested
If Denmark can get Nicklas Bendtner the ball, he'll give John Heitenga and Vlaar problems. Heitenga is undoubtedly familiar with the Arsenal/Sunderland striker from their meetings in the English Premier League. Vlaar, however, hasn't seen many players as talented as Bendtner, having spent his time with Dutch league side Feyenoord (and not being a regular for the Netherlands).
If van Bommel and de Jong perform as expected, Bendtner will be a non-factor. If Denmark head coach Morten Olsen can find away around the Netherlands' two-man shield, he has reason to think the Danes can create goals.
3. When we lost Thomas
Stephan Andersen is 30 years old. He moved to Evian in Ligue 1 last season after four years with Danish power Brøndby. He's been part of the national team set up, yet he's only been capped 10 times. Such is the life of a second choice goalkeeper.
Denmark's preferred number one is Stoke City's Thomas Sørensen, who took his 101 caps with him when back problems forced him out of the squad last week. The three goalkeepers Olsen has in Ukraine (Anderson, Anders Lindegaard and Kasper Schmeichel) have a combined 15 international appearances.
"Welcome to the big time, Stephan. Please stop Robin van Persie, Arjen Robben and Wesley Sneijder. No pressure. It's just a major tournament."
4. Memories of Warsaw
Friday's controversy at Netherlands training could prove to be a dangerous thing, particularly considering reports coach and captain aren't on the same page. Both men are downplaying the division, but little things like that can sometimes become distractions, especially if attempts to minimize a conflict leaves the whole issue unresolved.
Van Bommel clearly feels strongly about Friday's incident. Van Marwijk wants to move on. Between the lines, I'm reading the coach as concerned this whole thing will become a distraction. He doesn't want his squad craft ready-made excuses (especially considering the Netherlands have a history of letting little things divide a room).
No matter what happened at training, the Netherlands need to move on, particularly considering an adept opponent with a head coach capable of exploiting any weaknesses.
Side 2: German-Portuguese rendezvous
5. In your head, in my head, in our heads
Germany and Portugal are much-changed sides since they met in the 2008 quarterfinals. Portugal's been through two coaches, while Germany's squad has seen an colossally unfair infusion of youth.
But there is something about that game that still seems applicable. Then, Portugal was riding high as tournament favorites while Germany had just been dealt a group stage setback. Yet when they met in the quarterfinals, Germany came out, controlled the match from the first whistle, and never let Portugal assert themselves.
It was like watching an old John Wayne movie, where no match how rigid the Duke looked ambling through those swinging doors, you know he was going to knock the punk hasting the bartender on his ass. Yes, movies and scripted and sports are not, but when you see Germany give a performance like that, you can't help but wonder if both sides aren't unconsciously playing out some pre-determined script.
Not to be trite, but it was all very German. It was a match that transcended that squad, seemingly evoked from the annals of German soccer history.
All of which begs the question: Couldn't that happen again? Is their a mystique  to Germany – a psychological factor –  that gives them an edge in these situations? The same mystique that saw a young team make a run in South Africa? That saw a struggling program respond in 2006?
6. If I never see Carlos no more
It's fun reading people describe Portugal as an exciting team, as if Luis Figo were still playing. Even with Cristiano Ronaldo in the fold, it's been a long time since Portugal was watchable, let alone exciting.
There have been exceptions. The Seleccao exploded for seven goals on North Korea in the World Cup, and they posted six on Bosnia and Herzegovina in their qualifying playoff. But those results are few and far between.
In their last three matches, Portugal's only scored once. Against Germany, that's not going to be good enough.
Ever since Carlos Quieroz took over for Luiz Felipe Scolari after that loss to Germany, Portugal has been a side without an attacking heart. Quiroz's debilitating conservatism broke the team. Paulo Bento is still trying to mend it.
7. Always stand United
They both came through Sporting Club in Lisbon. They both moved to Manchester United, and now, they play opposite each other for their national team. Two of the best wide players in the world, Cristiano Ronaldo and Nani's talent may be unmatched in international soccer.
Though Portugal lacks a cohesive attack, their wingers' individual skills (and ability to attack from anywhere across the pitch) will test that suspect German defense.
Against Switzerland, Löw started Mats Hummels and Per Mertesacker in the middle and gave up five. Against Israel (Germany's final warm up), he went back to a more familiar Holger Badstuder-Mertesacker combination.
It's the same duo (with the same fullbacks, Philipp Lahm and Jerome Boateng) that took Germany to third place in South Africa. While some will scoff at the idea of leaving Hummels out, this quartet has worked before.
8. Spoiled cause I got too much
The attackers at Joachim Löw's disposal are insane. It's hard to remember the last time a team had this much attacking depth, let alone young attacking depth.
Löw's first choices are Mario Gómez, Thomas Müller, Mesut Özil and Lukas Podolski, with Bastian Schweinsteiger shuttling next to Sami Khedira in the middle.
Let's say all those guys travel in the same car en route to Saturday's game, but Roberto de Niro and a band of masterless samurai hijack the vehicle. What ever would Joachim Loew do?
He'd have to settle for starting Miroslav Klose, Marco Reus, Mario Gotze, André Schürrle, Toni Kroos and Ilkay Gündogen. And Germany might still be favorites to win this tournament.
ProSoccerTalk is doing its best to keep you up to date on what's going on in Poland and Ukraine. Check out the site's Euro 2012 page and look at the site's previews, predictions, and coverage of all the events defining UEFA's championship.