KHARKOV, Ukraine — We were lucky enough to attend the Germany-Netherlands match last night (and it only took two, eight-plus hour train rides to get there). We were sitting in the German section and were not wearing and German schwag. We were, however, happy  — and only a little creeped out — to hold up black pieces of paper to help the assorted masses make the German flag during the country's national anthem.
Then the game started and Ze Germans put on a clinic. Well, check that. The game started, Robin van Persie should have scored (twice!) and then Ze Germans put on a clinic. Mario Gomez, man, that dude can finish. The Netherlands fought back valiantly in the second half, but they look like a team that's lost its way. Van Persie and Arjen Robben (who got his head stapled?!?) keep looking at each other and raising their arms in confusion. Runs were made and aborted before the pass came. Wesley Sneijder didn't have the time of day for either of them.
Anyhow, you know how it ends: The Germans virtually through, the Dutch on the brink, and us in a train. Well, perhaps you didn't know that last part, but now you do.
On to the photos.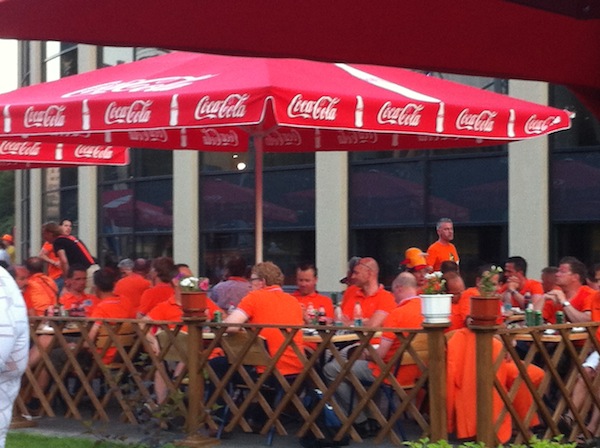 The Netherlands fans outnumbered the German supporters probably two or three to one. The Dutch are playing all three games in Kharkov, which makes it easy to post up at a hotel like this one just outside Metalist Stadium, eat some delicious-looking food, and watch your team get thrashed.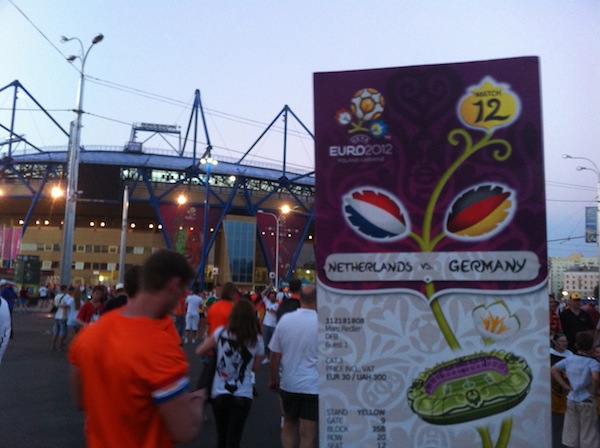 Oh hey, that's my ticket.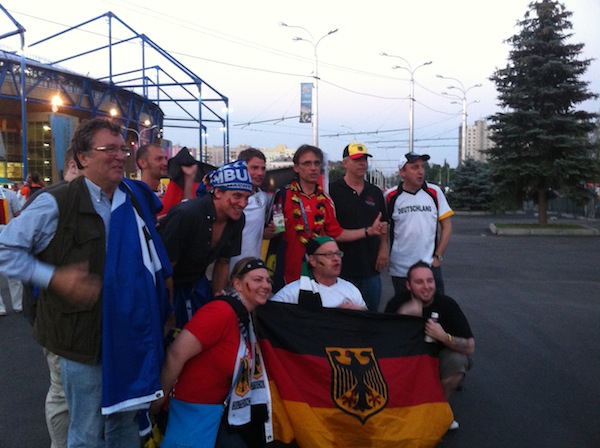 The Germans entering the stadium. It was, all and all, a really friendly environment.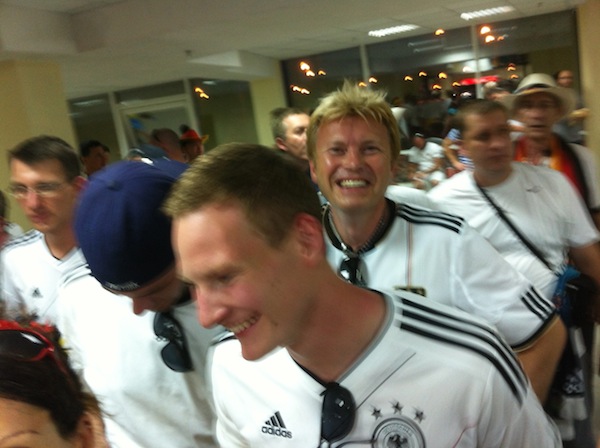 Germans, meet beer line.
[youtube=http://www.youtube.com/watch?v=aFGmEKaqC90&w=560&h=315]
Germans, meet victory.