KIEV, Ukraine — Contrary to popular belief (thanks for freaking my mom out, Farley!), the world did not end in Ukraine earlier on Friday. It merely rained very, very hard, but the games must go on. France-Ukraine ended a tad late but without incident, giving way to England-Sweden where we happened to be. A back-and-forth 3-2 affair, but you already knew that. You wanted some observations from on the ground? Well, you came to the right place.
On the streets of Kiev before the match, the Swedish fans outnumbered the English ones by three or four to one. Part of it is the bright yellow Swedish shirts, part of it is England's complete lack of faith in their team. Also, a friendly English gent told my friend Andrew that a lot of people stayed away, scared by a BBC documentary.
Zlatan Ibrahimovic is even more fun in person than on television. He sulks, he wanders back aimlessly, he walks incredibly slowly. Then he does something amazing. It's a joy to watch, if you like that sort of thing.
Not sure what to make of the England team. Their fans, however, are awful. Sorry, but they are.
Enough of my thoughts, how about some pictures?
The home base for the British.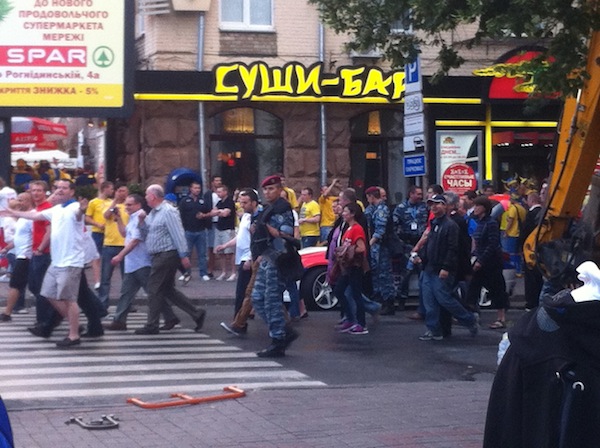 The English "March to the stadium." Maybe more security than fans.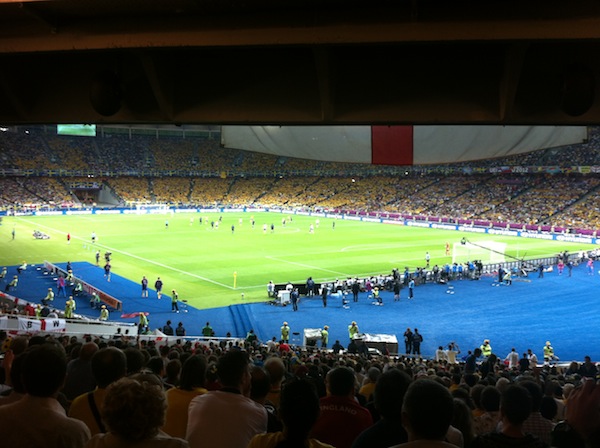 From this position, I can sort of see the field.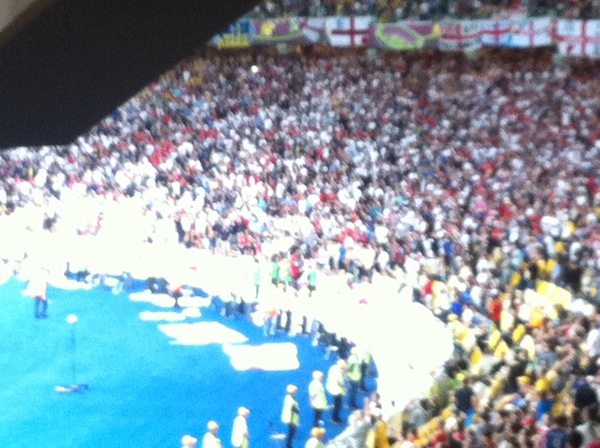 Not pictured: Hundreds of riot police standing shoulder-to-shoulder in front of the English section to keep them from storming the field.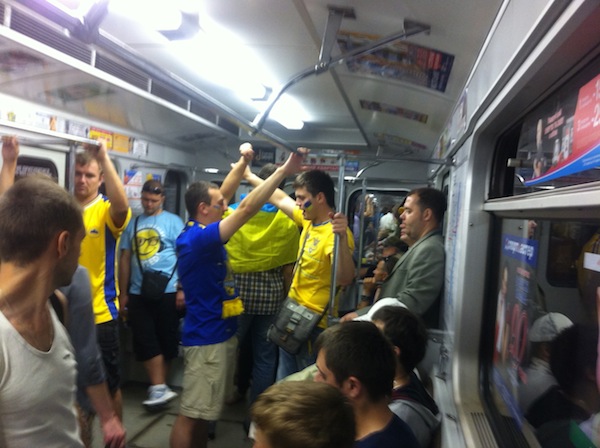 Post-game subway ride home. Seriously you guys, enough with the "U-cray-EE-nah" chants.