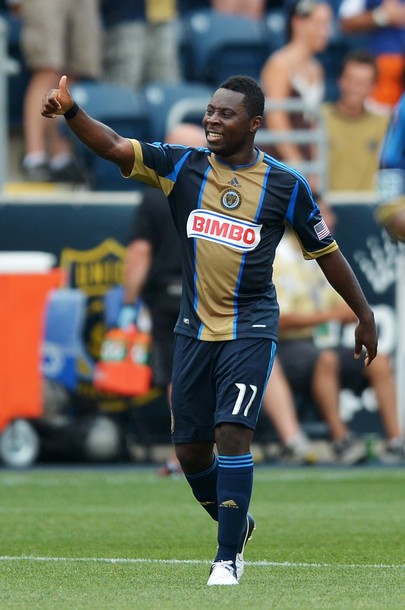 Interim Philadelphia Union coach John Hackworth seems to have things pointed north at PPL Park, where a new infusion of confidence has shown the Union to wins in four of its last five.
But looking at the standings, finding a way into the 2012 playoffs looks awful tricky. It's certainly not beyond the question; again, the Union is showing terrific signs of life.
Trouble is, half the Eastern Conference teams will not get a post-season berth, and a lot of damage was done to the Union playoff chances in March, April and May. And the competition is tough. New England is playing well and a Columbus team that's always tough to beat will remain in the conversation. And those are teams that currently are above the Union but not currently occupying playoff positions.  So, in order to concoct a scenario where Philadelphia breaks the post-season seal, you'd have to pick out which three teams they'll pass.
Expansion Montreal could be had. Chicago or Houston? Maybe, but that wouldn't be easy; they'll win their share over the next three months. New York, D.C. United or Sporting Kansas City? I just don't see that.
So all of that makes tonight's contest against Sporting Kansas City at PPL Park absolutely vital. No, a trip to the U.S. Open Cup final and a chance at the secondary trophy is not tantamount to success in MLS playoffs – but it's something. And an increasingly meaningful "something at that."