Birthdays of Note: You may see the name Alan Pardew and think it's a thin day on the international soccer birthday front. Me? I see opportunity to recognize somebody who'd otherwise be overlooked. Pardew not only guided Newcastle to a fifth place finish in last year's English Premier League (one spot ahead of the European champions, Chelsea), he also came into (some of) our homes this summer as a pundit on BBC's coverage of Euro 2012. The now 50-year-old former Reading, West Ham, Charlton Athletic and Southampton manager has posted a 28-21-17 since being appointed manager of the Magpies in December 2010.
Big Important Story of the Day: It's a near-full mid-week match day for Major League Soccer, with seven league matches and 15 teams in action. Why the mismatch of games and teams? One team, Seattle, kicks of the MLS silly season: Friendlies galore. Sounders host Chelsea at Century Link field in the day's least significant match.
What we should all be watching on TV: League-leading San Jose look to extend their lead atop the Western Conference when they host FC Dallas in the day's last match (on NBCSN, 11:00 p.m. Eastern). A first against tied-for-worst battle, the match gives Chris Wondolowski another chance to chip away at the league goals record (Wondo enters the match with 17 on the season, 10 short of Roy Lassiter's MLS record).
RASNoD (Random American Soccer Name of the Day): Zach Thornton
Twitter Daps: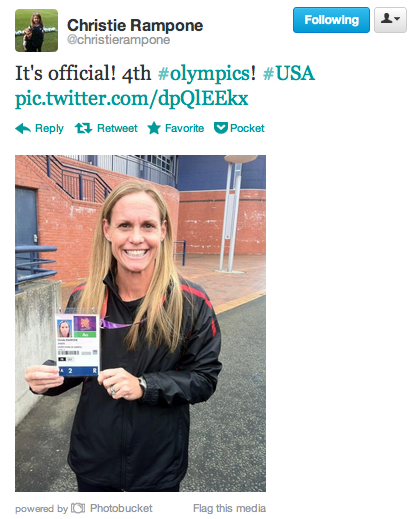 PST background noise while blogging today: Right now? MEN's "Simultaneously", but I was listening to their "Credit Card Babie$" before I realized it had too much profanity to advocate in this space. So … "Simultanesously", OK?