Soccer birthdays: Gael Clichy, who helped blaze an increasingly well-worn path from Arsenal to Manchester City, turns 27. Closer to home, Seattle Sounders forward Fredy Montero turns 25.
Big Important Story of the Day: Major League Soccer's All-Stars downed the reigning European champions, Chelsea, last night at PPL Park. How should you feel about that? Well, there are some very different ways you can go.
Really Super Big Important Story of the Day: Negotiating any first-round group play is all about winning your initial game; so the United States women's soccer team woke up Thursday in a good spot. Now, about that defending …
RASNoD (Random American Soccer Name of the Day): Corey Ashe
Ahead on the blog today*: Major League Soccer's All-Star game has come and gone, but we still have a few things to say about it.
Twitter daps: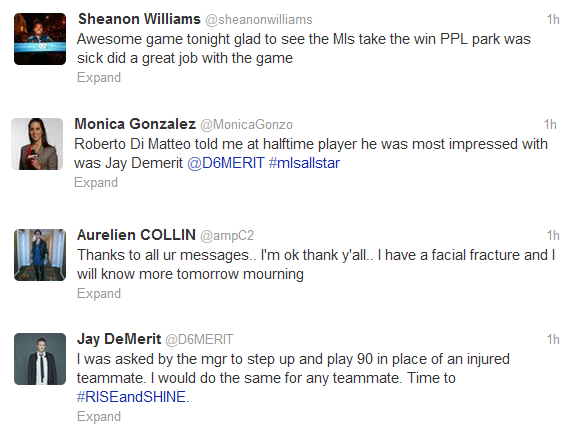 We'll leave you with this: At last night's All-Star game, the league had kids kicking around giant soccer balls in a halftime obstacle course race. C'mon! This is an All-Star Game; you don't need gimmicky halftime entertainment. The whole freakin' thing is gimmicky halftime entertainment, so to speak. This is the All-Stars vs. Chelsea for Pete's sake, not Columbus vs. Colorado.