Birthdays of Note: Bolton Wanderers are in the second division of English soccer, but if Stuart Holden has a healthy 2012-13, they won't be for long. The former Houston Dynamo star celebrates his 27th birthday on Wednesday but has already received this Twitter gift from his self-proclaimed biggest fan: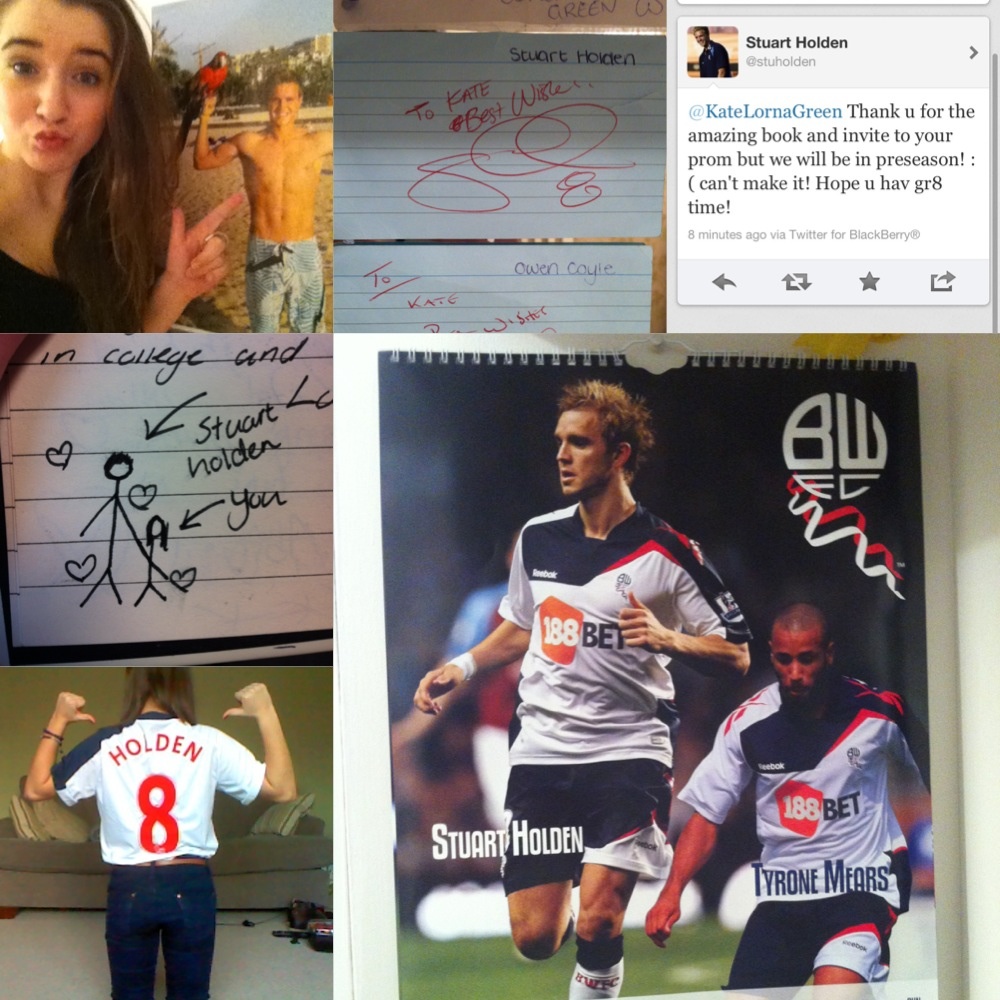 As you can see in the upper-right of Kate's collage. Ms. Green was hoping Stuart would accompany her to prom. She'll have to settle for seeing him back on the field.
Big Important Story of the Day: It's the last round of group play in the men's tournament. Only two teams have punched their quarterfinal tickets (Brazil, Japan). Only two teams can't advance (United Arab Emirates, Spain). Headlining matches: Team GB vs. Uruguay; Mexico vs. Switzerland.
Little, Not-so-important Story of the Day: UEFA Champions League's play-in rounds are still going. Today, Celtic, Fenerbahce, Anderlecht and Basel are in action one day after Dynamo Kyiv and Panathinaikos took first leg leads on Feyenoord and Motherwell
What we should all be watching on TV: Beyond the Olympic tournament, FOX Soccer's airing CONCACAF Champions League, with Toronto FC's opening match with Aguila set of an 8 p.m. Eastern kickoff.
RASNoD (Random American Soccer Name of the Day): Shannon MacMillan
Twitter daps: Let's play some catch up with the #USWNT after the finish off a perfect group stage:

Nice.
Humble brag.

Crisis averted.
PST background noise while blogging today: The Dark Knight. I still haven't gotten out to see the newest one. Near the end of my week in Montreal, I don't want to see an English movie while in the middle of French-speaking North America.
Southern California tomorrow, though. Batman sounds like a good way to decompress after a long flight.