Few are the days when David Beckham is not the featured attraction at an L.A. Galaxy practice.
When he isn't, Landon Donovan is a fine second-choice for visitors, media or picture snappers.
And on occasion, head coach Bruce Arena will launch a zinger that steals the show.
But rare, rare is the day when something else swipes attention from the media mainstays. It did happen earlier this week.
One of America's most storied trophies showed up at the Galaxy training as part of a season ticket event for the Stanley Cup Champion Los Angeles Kings.
Players happily gathered 'round following their workout to have their photo taken with the star of the day. We have the photos to prove it, courtesy of the L.A. Galaxy's media relations staff and Evan Gole of Bernstein Associates.
.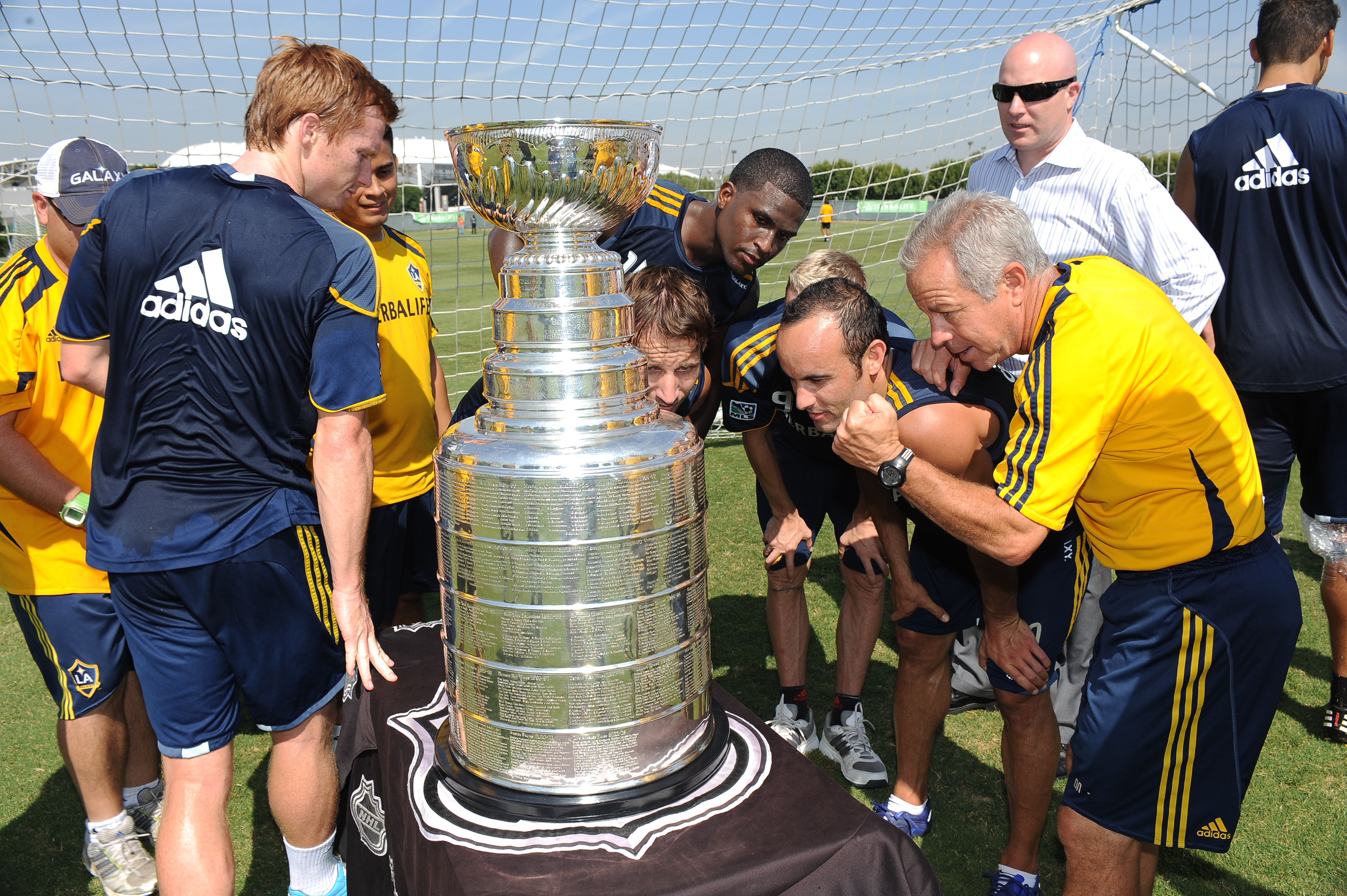 .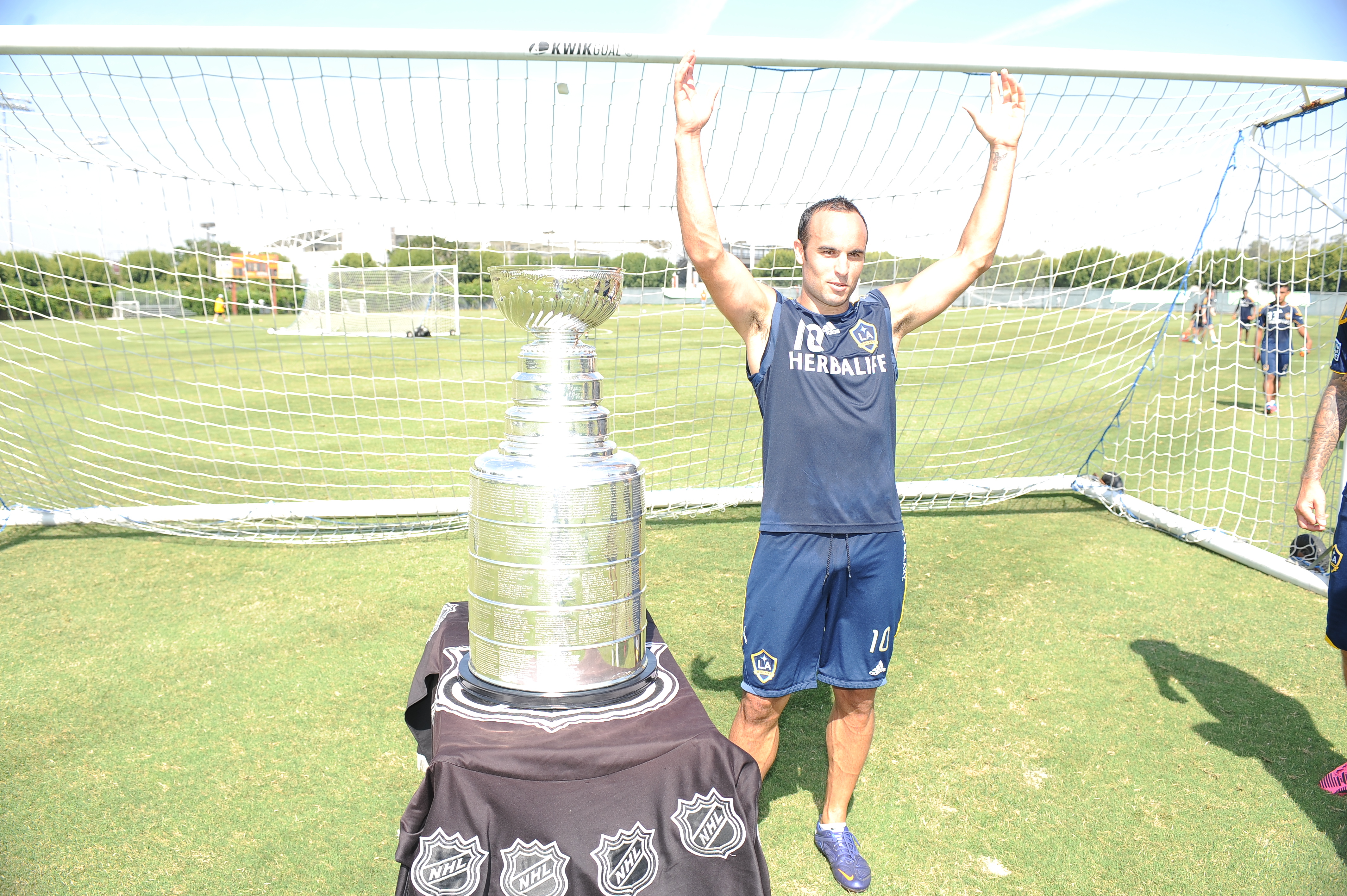 .