The shock registered throughout our domestic soccer community over l'affair Altidore is, well, almost a little shocking.
Jozy Altidore's omission from Monday's national team announcement was certainly a surprise. Paired with Eddie Johnson's restoration of national team grace, all this is certainly a curveball that deserves discussion, if only because it smacks of sending mixed messages. But it's not that exactly staggering, now is it?
First, I've said on more than one occasion (having "borrowed" the line from friend and fellow soccer journo Brian Straus), "I am done trying to predict Jurgen Klinsmann."
And I mean it. Klinsmann has always marched to his own quirky drumbeat, going back to his playing days. We always knew this about the guy; his penchant for less conventional thinking is among the reasons everyone wanted him in this position all along, and it played no small part in U.S. Soccer's enduring pursuit. It's part of the Klinsi charm, right?
So, using that as a starting point, shouldn't any thunderbolts coming out of his Home Depot Center office strike with just a little less bang?
I certainly expected to see Altidore's name on the roster. He's Dutch league's leading scorer, after all. The Eredivisie isn't exactly La Liga, but top tier Dutch soccer would land solidly in the middle of any European league ordering.
So, yes, Monday's news registered as an "eye-opener."
But all this? Reading comments across the answer web, some fans seemed utterly incredulous. A few media outlets used the words like "shocker" and wondered about Klinsmann's motives.
And the word "snub" popped up with frequency, which seems to imply something personal. Frankly, I don't get that at all. Coaches select squads and lineups based on a sliding scale of ability, experience, locker room chemistry, roster balance and positional cover. That's about it. If they get it wrong, they get fired – so they work hard to get it right.
This is no more a "snub" in the conventional vernacular than Sacha Kljestan's lack of call-ups in 2012 (before Monday, of course.) Klinsmann just reckons he's got better people for a particular job.
There were little hints along the way; Klinsmann always sounded less than impressed last summer with Altidore's fitness and commitment. He may not have said so overtly, but listening to Klinsmann talk up guys like Herculez Gomez and Terrance Boyd did serve to raise some antennae.
The boys from ESPN Press Pass weren't shocked over Monday's big talker; Steve Nicol and Shaka Hislop called it a little surprising and hoped that it would spur something more from Altidore.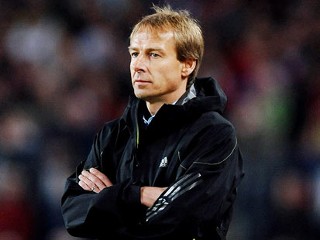 If we removed the name and just examined the numbers, this wouldn't even register much above "mildly surprising."  Altidore has no goals and one assist in six appearances this year. We would all look at that, mutter something about "he has to do better," and then go make a sandwich.
It's that form in the Netherlands and the lack of selection criteria consistency that does make this one harder to swallow; that much is clear. On the other hand, coaches do this occasionally, hoping a kick up the old backside will unlock better focus, more effort in training, closer attention to game-day details or whatever. (Not saying Altidore is necessarily deficient in any of those areas, just speaking generally here.)
After all, this could quickly blow over. Altidore could get back into the squad, and the guy could be scoring goals regularly in final round World Cup qualifying – assuming things don't go horribly sideways over the next eight days.
"The decision is just for these two games," Klinsmann said. "The door is always open."