Soccer birthdays:
Hard to say where this Jozy Altidore story is going, this split that has developed with the U.S. national team, other than to say: The man is only 23. There's a lot of soccer left in his career, and these things do evolve. If he keeps scoring and continues playing well in Holland or at his next stop, wherever that is, Altidore will be fine.
Oh, and when we say he is 23 … that just happened today. So, Happy B-Day, Jozy.  
Christina DiMartino of the former Philadelphia Independence turns 26.
Big Important Stories of the Day:
The next round of Champions League greatness is upon us. Today's dandies include Real Madrid-Borussia Dortmund, Schalke-Arsenal and Manchester City-Ajax.
Speaking of Manchester City, chances of Roberto Mancini's team advancing out of Group D are super model slim – and that will only add more pressure on the Italian man in charge at the City of Manchester Stadium.
RASNoD (Random American Soccer Name of the Day:  Chad Ashton
*Ahead on the blog today:
We're barely finished talking about the MLS conference semifinal opening legs when, lo and behold, it's time to talk about the second leg deciders. Three of them are Wednesday; we'll have previews up today.
And we'll have stories before and after today's Champions League matches.
Twitter daps: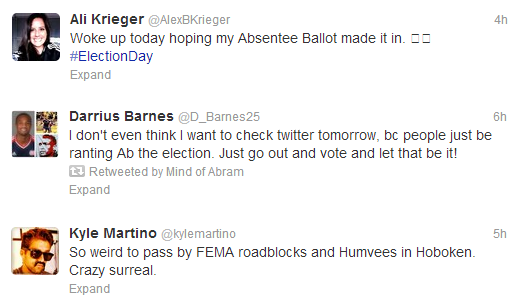 What you should watch on TV today:
Manchester City and Champions League surprise Ajax live from England, at 2:30 p.m. ET on Fox Soccer Channel.
For those with Fox Soccer Plus, Real Madrid-Borussia Dortmund kicks off at the same time.
Background noise while blogging today: Election coverage, I suppose.
(I think I speak for most Americans, on either side of the political fence, when I say this: no matter what happens, for the love of all that's good, let it be over tonight.)
We'll leave you with this:  Go vote.