Soccer birthdays:
When it comes to ageless wonders, Ryan Giggs must be right up there with the best of them. I mean, he's not Mick Jagger or anything, but good heavens! The man is still delivering the goods around Old Trafford at age 39. He turns 39, in fact, today.
Giggs played his first match for Manchester United in 1990.
Big Important Stories of the Day:
Major League Soccer presents its 2012 Volkswagen MVP during a semi-fancy luncheon ceremony at the Home Depot Center.  We'll try to act surprised when they call Chris Wondolowski's name.
The Galaxy has a media availability prior to the MVP announcement, so we'll see what comes out of that.
The Dynamo will hit town, too, arriving into (somewhat rainy) Southern California on Thursday evening, following a training back in Houston.
RASNoD (Random American Soccer Name of the Day:  Wade Barrett
*Ahead on the blog today:
David Beckham – because this blog has been shamefully remiss in building up the David Beckham angle for MLS Cup. We promise to be better.
Also, discussion of the MVP honor, talk of a wave of player releases in MLS and possibly some words about the ongoing Darren Bent brouhaha in England.
Twitter daps: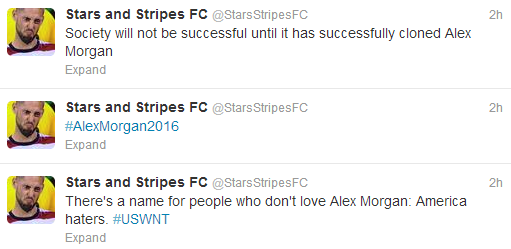 What you should watch on TV today:
The first leg of Liga MX's final, featuring Tijuana and Toluca, kicks off at 9:55 p.m. ET on Univision Deportes.
* Always subject to change; you know how it is