Right under your noses, the FIFA Club World Cup began today in Japan, with Sanfrecce Hiroshima's Toshihiro Aoyama making sure the tournament's start was a good one.
What's Japanese for golazo?
[youtube http://www.youtube.com/watch?v=6syqkRDUD4k]
Sanfrecce went on to beat Auckland City (Oceania's champions) 1-0 to advance to the quarterfinals … for those that care.
Unfortunately, there aren't many around that do. I'm certainly not one to trumpet the need to make this tournament more important (<sarcasm>because if there's one thing the world needs, it's a few more important tournaments</sarcasm>), but if you ignore your internal pining to find competitive significance in everything from your grocery store line choice to an early hour soccer match in Hiroshima, this event can be a minor spectacle.
Teams who would never otherwise face each other meet with some loose cache to complement minor bragging rights, and every once in a while you get something like last year: Neymar meeting (and his Santos side getting thrashed by) Barcelona.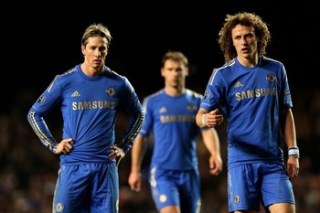 This year's tournament carries slightly more intrigue since Chelsea, UEFA's representative, isn't that good. Where Europe's champion is always considered a strong favorite, the Blues' vulnerability opens the door for an upset, presumably from CONMEBOL's representatives, Sao Paulo's Corinthians (who qualified by winning Copa Libertadores for the first time in the club's 112-year history).
Those two teams are passed into the semifinals, one round ahead of three teams capable of an upset (though perhaps not two). CONCACAF is represented by Monterrey, returning to the competition for a second straight season. They're coming off a disappointing Apertura in Mexico. AFC (Asia) sends South Korea's Ulsan Hyundai, who beat Saudi Arabia's Al-Ahli to snare a spot, while Egypt's Al-Alhy completed a remarkable rebound from February tragedy to claim CAF's (Africa's) spot.
After today's opener, the competition takes a small break until Sunday when Sanfrecce faces Al-Alhy and Ulsan takes on Monterrey.
And one of the beautiful parts of this competition: Nobody knows who should win those games!