The thing that makes it difficult to get too excited about today's Re-Entry Draft is the nature of the eligible players. All of them are being turned away by their current teams. Lack of performance, high salaries, or just bad fits – these players aren't being pried away from their clubs. They're being cast off. This draft is about square pegs being pulled out of round holes.
But among the 50-plus players available today, there are a few who still have promise, whose previous circumstances just didn't add up for success. They're still young. They're still relatively cheap. And they've already shown some potential. They're low risk and likely already have front offices around the league that like them.
MORE: Your Re-Entry Draft primer
From the player list, three names strike me as particularly worthwhile gambles: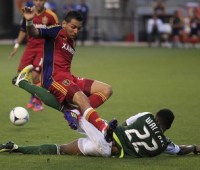 Paulo Araujo Jr.
Forward
Real Salt Lake
23 years old
$75,000 salary in 2012
Option declined
Paulo Jr.'s been splitting time between Utah and Fort Lauderdale over the last three seasons. Physically and technically, he has what it takes to be a regular contributor in Major League Soccer, but the output just hasn't come. Though most of his time has come off the bench, the Brazilian has only six goals in 50 league appearances. As concerning, his production in the second division isn't eye-openingly better (12 goals in 41 appearances).
He needs to play in a two forward system, but if he has the right players around him, he can be a solid contributor on a decent team – player that can play along the defense, challenge opposition wide, or drop back and help in a withdrawn role.
Then again, if he couldn't make it at Real Salt Lake, where Jason Kreis has continuously refurbished talent, it's fair to ask why it'd work elsewhere.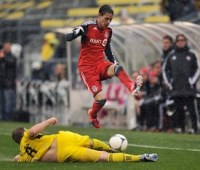 Eric Avila
Midfielder
Toronto FC
25 years old
$125,000
Out of contract
Avila is pricey for what he's produced. Over six seasons in the league, he's only play 63 games, and the one good team he was a part of (FC Dallas circa 2010) eventually swapped him for forward depth. Is he really worth a six-digit salary that, if you choose him, will have to go up this season?
Perhaps not, though based on what he showed early this season with Toronto, you can imagine at least one front office could be interested and won't want to let him get to free agency. At the beginning of the season, Avila was among Toronto's best players, but when Aaron Winter was replaced by Paul Mariner, he lost time in the team, Mariner's system and style a slight mismatch for what Avila offers.
What he offers is a skilled player who can play wide-to-in. He's good with the ball at his feet, can create as well as make the smart choices that promote possession. In time, he could score goals.
But everything surrounding Avila is "could," and at the price, he's really not a great value. But all it takes is for one general manager to rationalize "if he was a free agent and a bidding war happened, I don't think I could let him go." With that mindset, picking the talented former-Gaucho becomes as much about cost-certainty as risk.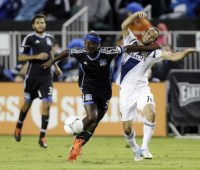 Ike Opara
Central Defender
San Jose
23 years old
$100,000
Option declined
Opara has all the skills to be one of the better defenders in the league. His athleticism is off-the-charts. He could still develop into one of the most dangerous set piece targets in the league. In San Jose, however, timing was never on his side.
As a rookie, he spent time completing his degree at Wake Forest, which kept him away from the team. Then there were injuries, and by the time he was ready to go, a rebuild San Jose side had restocked in central defense. Without consistent playing time, the former number three overall pick has never shaken the error-prone qualities that accompany most rookie defenders. Given he's only played 35 games in three years, it's understandable.
Opara needs a team that can commit to playing him. With Victor Bernardez and Jason Hernandez, San Jose wasn't that team, but you don't have to go too far down the draft list to see a number of teams that can afford to take a chance on an all-star caliber talent.