I was among a small group of journalists who had breakfast recently with Jurgen Klinsmann, the U.S. national team coach whose methods and player selection tendencies can sometimes lean to the less conventional. The results so far have been mostly favorable, even if the aesthetic hasn't always risen to expectation.
Over the next week or so, we will extract one element each day of the extremely informative conversation, where Klinsmann expanded candidly on subjects ranging from Jozy Altidore to evolving player roles to Jermaine Jones to future matches and all points in between.
Today's topic: Carlos Bocanegra's evolving role
Clearly, Carlos Bocanegra cannot bravely strap on the armband forever. A shame, too, because he's a heck of a fellow, a reliable center back and a captain that U.S. soccer supporters can be proud of in every way.
But we all have calculators on our smart phones, laptops and i-Whatevers … so no supporter can ever drift far from the hard truth that their trusty U.S. captain will be 35 by the next World Cup. Ouch.
Supporters may wish away the harsh realities, hoping against hope that Bocanegra's little hiccups on the field of late were just that – hiccups, glitches in the Matrix.
Trouble is, Jurgen Klinsmann doesn't have that luxury. "Wishing" and "hoping" cannot be variables in the player selection equation. The U.S. manager has hard choices ahead, and none seem more critical than this one. Because the final stage of World Cup qualifying looks like a bugger – and the Americans didn't exactly waltz effortlessly through the semifinal stage, if we're being honest.
So what does that mean for Bocanegra and his evolving role? Clearly, whether it's on the bench or in the starting XI, Klinsmann wants the former Rangers man in the picture.
"To that group, Carlos is a tremendous leader. He leads by example. The way he is kind of fighting through his career [with Rangers and the unfortunate, forced switch into Spain] … every time he comes into camp with us, he is still a role model. That's why it's important to have him around.
"At the same time, I tell Carlos, 'The other ones are knocking at your door! Geoff Cameron broke in, Clarence [Goodson] is not happy sitting on the bench. Gooch [Oguchi Onyewu] is waiting for his moment. Omar Gonzalez is a name who will become part of that future, too. … We have had Matt Besler come in. There are other center backs who want your spot. He knows that. But he is standing his ground."
That last part, Klinsmann said with a note of respect rather than annoyance.
For most of us, this is just delicious fodder for discussion over a good ribeye and a merlot. But it's a critical choice for the manager – when to begin the inevitable transition? Considering all the moving parts, just what is the ideal synchronization for this switch-over, when Bocanegra becomes more valuable as a guiding shepherd than as a member of the herd?
Just guessing – well, "guessing" while listening closely to Klinsmann – it sounds like the manager hopes Bocanegra can sustain starter status through qualifying. Then, perhaps, might come the switcharoo. We asked Klinsmann if he believed Bocanegra would accept a different role?
"Those roles exist as well. I don't know. It will be down to conversations with him. We will approach that step-by-step."
But then Klinsmann talked about similar situations. And, without prompting, he began speaking of the chemistry, selflessness and leadership that are essential elements for any World Cup roster.
"A world Cup roster is a different animal. A World Cup roster is made out of players that are there 24-7 for the team. The chemistry is the biggest card to play," he said.
Klinsmann believes toxic chemistry is frequently to blame as some of the talented global heavies fall out of the World Cup race earlier than they should. African teams, he mentioned, are notorious for this. Others, too.
"They can't sustain it within their own group. … They are falling apart after the group stage. England usually falls apart. France usually falls apart. … You need to have a group of 23 guys who really are there for each other. They are pushing each other. Everybody understands his role."
Klinsmann said that six years ago with Germany, en route to that surprising third-place finish, he left more talented players off the roster, preferring self-aware worker bees who were satisfied with support roles.
Klinsmann cited a like-for-like in Real Salt Lake midfielder Kyle Beckerman, who keeps earning call-ups but is not starting for the United States lately. No matter, in Klinsmann's eyes, because he loves what Beckerman brings in attitude and daily training.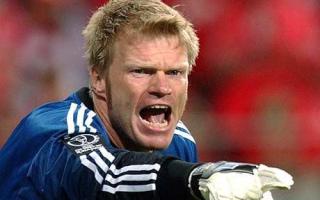 "He's a giver, and you need givers," Klinsmann said. "When you go two months in such a stressful campaign, you can only carry along a few takers. Very, very few takers. Sooner or later, the energy [of the group] will be gone."
In Germany before the 2006 World Cup, Klinsmann had a toughie to deal with in Oliver Kahn, a giant figure in German soccer, Die Mannschaft's longtime No. 1.  Only, Klinsmann had to inform Kahn that he would be No. 2 in goal for World Cup 2006. Not a pleasant conversation.
"Obviously he was not happy. But he understood it. I told him to take a couple of days and think about it. We feared he would say 'I am not part of it anymore, because I am … who I am.'  Then he came back and said, 'I am pissed off.  I am mad at you, but I am in.'
"If you understand your role, if you become a real driving force from the bench, a real connector, a kind of a solution finder when there are problems [between players] … He became that driving force. He became that mentor. He became that pusher. Even though he was pissed as hell at me, that was OK. So there are specific roles that are even more important than guys on the field."
Remember that was about Oliver Kahn – but it's not hard to draw the parallels with Bocanegra. (Well, all except the huge ego part; that's never been part of Bocanegra's DNA.)
So has Klinsmann begun having those conversations with Bocanegra?
"No, it's still too early for that. A lot will happen in 2013 … Hopefully, all for the better."
MORE of the Klinsmann conversation …