Soccer birthdays:
Anyone who has ever seen German goalkeeper Harald Schumacher absolutely pummel poor Patrick Battiston in the 1982 World Cup knows who should have been the first goalkeeper ejected from a World Cup finals contest. For whatever reason, he wasn't. Instead, that dubious distinction belongs to Gianluca Pagliuca, who was dismissed from the a World Cup 1994 match against Norway for handling a ball beyond his 18.
Pagliuca, who returned for Italy's last three matches in that runner-up summer, turns 46 on Tuesday.
Speaking of turning 46: Les Ferdinand, whose best days came at Spurs in the late 1990s and thereabouts, also turns 46 on Tuesday. He had 17 full England caps.
Just for fun, though … let's look back at Schumacher's assult:
.
[youtube http://www.youtube.com/watch?v=3byTNRoxujo&w=420&h=315%5D
.
Big Important Stories of the Day:
Lionel Messi, Xavi and Carles Puyol have agreed new deals with Barcelona.
RASNoD (Random American Soccer Name of the Day:  Richie Williams
*Ahead on the blog today:
Since U.S. final round World Cup qualifier venues seem to be topical, we'll have more to say about that.
Twitter daps: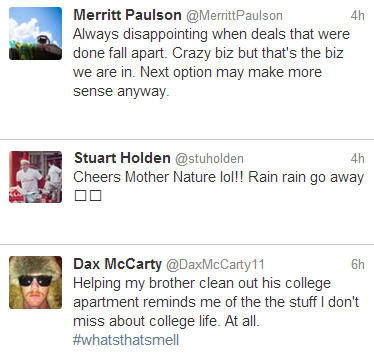 What you should watch on TV today:
Slim Pickins'. So watch this instead: It's the Red Bulls video Christmas card. (Which you may have already seen; I posted it last night at ProSoccerTalk.)
We'll leave you with this:
Noticed someone asking this randomly on Twitter this morning: Has Leo Messi offered the most return on investment for any player ever? Interesting question, eh?