Nobody could blame Rafa Benítez for trying to balance Chelsea's priorities on Saturday, but after losing at Southampton with a weakened XI, the Blues boss has put his team in a terrible position. Chelsea are now in fourth place, only two points above Arsenal, while give back the head start built under Roberto Di Matteo. Even worse, the team now seems set to fight on three fronts, with an interim manager steering a regressing side potentially prioritizing cup competitions over a top four finish.
Look too deep into that statement and it becomes unfair to Benítez, as it wasn't unreasonable for him to think a half-strength Chelsea could get win at St. Marys. Had he suspected his team could lose 2-1, Benítez surely would have started Eden Hazard. Or David Luiz, Demba Ba, Ramires, or Ashley Cole (wow, this list is long). He wouldn't have started Marko Marin or Fernando Torres, and Yossi Benayoun – who (amazingly) was on the pitch at fulltime while Ba sat on the bench – wouldn't have made the trip at all.
Instead, Benítez saw his excessively weak team given up first half goals to Jay Rodriguez and Rickie Lambert, with only John Terry's 33rd minute conversation getting his team on the board. At fulltime, it was hard to argue Chelsea deserved more than their 2-1 loss to Southampton.
Chelsea, with one of the most expensive playing squads in the world, were outshot and out-possessed by a team that came into the day battling relegation, and while those indicators don't necessarily tell you how the match unfolded, they strongly suggest a team whose talent should roll through St. Mary's failed to dictate the teams of the game. The Blues didn't control play. They lacked urgency. They just weren't that good.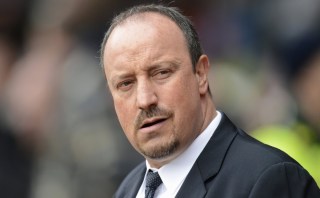 And that's becoming a common refrain with Chelsea. Yes, there are frequent glimpses of the team's talent, hints Rafa Benítez may have some idea of how to steer this barge home. But four months into his time at Stamford Bridge, Benítez has taken a third place team in Champions League that was on course to win the League Cup and crashed out of both competitions while allowing his team to be drawn into a fight to finish top four. This is not the level the club imagined when they bought Eden Hazard.
All of these references to Chelsea's talent, wages, expectations – they got old months ago. Nothing's changed. Ever since Benítez came on board, we've been able to recycle the same post: huge talent; deep pockets; few results; no apparent plan. Under Benítez, Chelsea have become a bloated, clumsy seal, destined to lose hope and roll off its iceberg, sinking out of significance.
He may hope silverware, be it the FA Cup or Europa League, will create a legacy. Just as he walked away from Inter Milan with faux redemption after winning the Club World Cup, Benítez may dream of lifting a trophy and thumbing a nose as he walks out the door. Nobody remembers that Inter was mid-table when he left, he might think. He may be kidding himself into believing nobody will remember fifth place if Chelsea snare Europa League or an FA Cup.
Putting aside the fact Chelsea have the type of resources to avoid either-or scenarios, finishing top four is much more important than winning the FA Cup. It's much more important than winning Europa League. Finishing top four may not give Benítez the line on his resume he can spin going forward, but the Champions League money is much more important to the club.
On Saturday, Benítez's priorities were wrong. His team didn't play well, and he made poor choices while trying to get a response. As a result, Chelsea are only two points ahead of Arsenal, and they're worse off today than they've been at any other point of the season.