Stoke City's 3-1 defeat to Aston Villa on Saturday was a huge result for both sides, and for Stoke coach Tony Pulis many are predicting he has taken the club as far as he can now.
Pulis has been in charge of The Potters since 2006, and has worked wonders in turning them from a lower division team into a respected Premier League side. They are famed for their aggressive, cynical approach to games-including hard tackling and time-wasting- but in an era where possession soccer and intricate passing is the key, Pulis' choice of tactics are loathed by many, and even the Stoke fans appear to be losing patience now.
It appears that those fans could just about accept their team's unflattering style while they sat comfortably in the middle of the Premier League rankings, but now that there is a genuine threat of relegation, Pulis is being criticised hugely. Many believe the side has lost its edge and that a tactical shake-up is needed.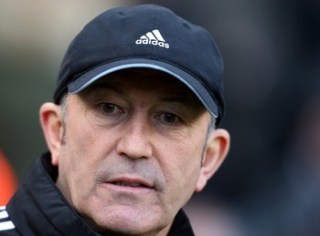 Many of Pulis' haters feel that rather than use offensive flair players like Michael Kightly and Jermaine Pennant he opts with more efficient, less talented guys like Jonathan Walters and Glenn Whelan instead. This has led to some of the most negative away performances in living memory, with Stoke constantly playing for 0-0 draws. Some Stoke fans are even considering boycotting away games, rather than spend their hard-earned money on seeing boring soccer.
Tony Pulis' future is likely to hang on whether or not he keeps his Stoke City side in the Premier League for next season, but for the good of the English game it's time he took his negative brand of soccer to the lower divisions where it belongs.
He deserves credit for what he has achieved, but he's reached the end of the line in terms of Premier League management.