There has been much speculation over the future of Manchester United and England striker Wayne Rooney in recent months.
When the 27-year-old was left out of the United side to face Real Madrid in March, many people believed that Ferguson's decision to omit one of his key players was a sign that he would be sold in the summer.
One of the clubs he has been heavily linked with are Paris Saint-Germain. The French giants are one of the richest clubs in world soccer, and some think Rooney may join up with his ex-teammate David Beckham next season.
Rumours of Rooney moving to Paris have been strongly denied by their director of football Leonardo, however, who says that no contact has ever been made about a move for the Englishman.
"I've never heard anything about Rooney," he told Gazzetta dello Sport.
Rooney has said he is perfectly happy at Old Trafford despite the speculation, but there is a feeling that he is drifting further and further out of Ferguson's plans.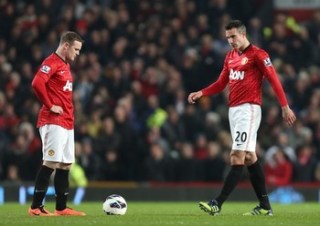 He has lost the genius that made him one of the most exciting youngsters in the world in his teens and early 20s, and he is now just a very efficient player who works hard for the team and doesn't take many risks on the ball. When does he excite you these days? When does he get you off the edge of your seat like he used to?
Not often is the answer.
In 2010 Rooney was the king of Old Trafford, but his crown has been well and truly taken by Robin Van Persie these days, and the fact that world-class names like Radamel Falcao, Robert Lewandowski and Edinson Cavani have been linked with moves to Old Trafford makes you wonder what the future holds for Rooney.
A midfield role, perhaps?