When Rafa Benitez takes his Chelsea side to Anfield on Sunday, he will actually get a better reception from the Liverpool fans than his own.
Benitez's lack of popularity at Stamford Bridge stems from his Liverpool days, and while he has slowly won the Chelsea fans over after a decent run of form, there is still plenty of animosity towards him from some unforgiving supporters.
At Liverpool, however, the 53-year-old is held is very high regard, after a largely excellent spell as coach between 2004 and 2010. He inherited a side that was struggling to make the top four, and turned them into near Premier League champions in 2008-09.
He also unforgettably won the Champions League in his first season at Anfield, after one of the greatest European Cup finals in history, and in the following few years his team became one of the most respected in Europe. He reached another final in 2007, which they lost to Milan, and reached three semi-finals too. He also won the FA Cup in 2006.
Admittedly his last season was disastrous, and his decision to sell Xabi Alonso was a baffling moment, but the club was being run terribly by Tom Hicks and George Gillett and Rafa's influence decreased. Many wanted him to stay, but his exit was inevitable.
You just have to look at the signings he made to appreciate what a good job he did at Anfield: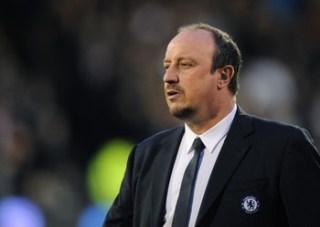 Alonso, Fernando Torres, Javier Mascherano, Dirk Kuyt, Daniel Agger, Lucas Leiva, Pepe Reina, Glen Johnson, Martin Skrtel, among others.
Of course he made some poor buys too but every coach does. Many of the above are now either world-class players or key men at Liverpool.
Sunday will be an emotional occasion for Benitez, and his love for Liverpool is still obvious. He recently said he believes he will definitely return to the club one day, and the reception he will get from his former fans will only make him want to return more.