Salary Day around Major League Soccer – let's find a mainstream sports parallel. Because that's how these things work, right? Some esoteric event with limited significance that winds up fans and sends them spinning on kitchen floors. The only way to convey its meaning is by looking to the big four. I know how this works.
Let see …It's the 5×5 rotisserie draft, right? No, not quite right. The salaries are real. Fantasy leagues aren't. How about the cover announcement for your given EA Sports franchise? Meh, way too far from the field. Really, it's more like pitchers and catchers reporting, or final cut day for NFL rosters. It has some significance, but if we never heard one peep about it, our sporting lives would change … not at all.
Perhaps the best parallel is Schedule Day in the National Football League. Most of the information is known ahead of time – MLS's deals either already leaked or carry over from the year before, while the NFL's matchups are predetermined by a formula – but something about seeing all the details together sends fans buzzing like their favorite band just released another album (and since this is MLS, that album would either be Wilco's or the dialog track from an Arrested Development rerun). The order of the games, Monday night slots, Thanksgiving assignments – they give football fans something to fill that offseason void. It's the morning donut – fun, harmless, inconsequentially unless you overindulge.
For MLS fans, the players union's release sparks a few hours of fervent social media analysis, where "Broncos play Cowboys on Thanksgiving" is replaced by "this sure looks different without Beckham and Marquez." That Week 17 matchup between Green Bay and Minnesota? Where Adrian Peterson might be going for 2,105 and a playoff spot? That's MLS fans and their value-for-money finds. "So Rafael Baca only makes $49,500 but Joel Lindpere's still a $200,000 player?"
[MORE: Major League Soccer's top earners]
He does, but in insolation, that's mostly trivia. One good or bad signing isn't going to break a salary cap, especially when the maximum most players can count against the salary cap is limited by the designated player rule. If, however, you start collecting a bunch of Baca-esque deals? They you've really got something. The dollar shaved here, shaved there give you the ability to take some chances, overpay for a project, or take on some players whose veteran rates no longer fit into others' budgets. You don't have to be Billy Beane to figure this out.
We'll look at some of those situations later. Here I want to look at the other end of the spectrum – teams who have a number of deals which, while perhaps not bad in isolation (though there are some there), become problematic when they're part of a greater pattern.
Some caveats here: Some of these deals might be Designated Player contracts, young designated players, Generation adidas, or another of an array of circumstances that means their full salaries may not count against the cap (or, are even being fully covered by their current team). Still, in a league were very few teams are making money, taking on even "off book" salaries can have a huge effect on a team's ability to go out and acquire more talent.
[MORE: Some Major League Soccer bargains]
With that in mind, here are a few situations you'd like to see your team avoid:
(all salary figures reflect guaranteed compensation)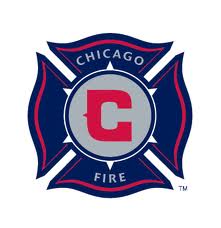 Chicago Fire
Sherjill MacDonald, $527,125
Arne Friedrich, $367,500
Dily Duka, $273,000
Patrick Nyarko, $249,500
Joel Lindpere, $205,000
Logan Pause, $197,833.33
Also:
Alvaro Fernandez, on six-month loan in Qatar, $366,666.67
Again, in isolation, none of these deals are killers, but when you have six players making above-or-around $200,000 who aren't giving equivalent production, that's a symptom as much as it is a problem, especially since Duka and Lindpere were added this winter (as were Jeff Larentowicz and Maicon Santos, who combine to make just over $395,000).
Friedrich can't stay healthy. Duka cost Chicago Dominic Oduro. Nyarko is immensely capable but has 12 goals in five-plus seasons. We have to start considering if Lindpere's best days are permanently gone, while Pause was made redundant by the Fire's offseason moves.
Between those six players, that's just over $1.8 million in salaries. And Fernandez's loan expires this summer.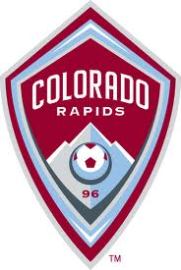 Colorado Rapids
Marvell Wynne, $285,000
Edson Buddle, $275,000
Drew Moor, $247,000
Pablo Mastroeni, $200,000
Atiba Harris, $173,275
Danny Mwanga, $171,250
Brian Mullan, $170,335
The four guys who were in Commerce City last year – Wynne, Moor, Mastroeni, and Mullan – are just kind of overpaid. Really, it's not a big deal when you're being shrew elsewhere. When you're getting value lower down the list, you can be sentimental with your veterans – understood.
But Buddle? Harris? Mwanga? Colorado went out and got these guys this offseason. You can see the upside in each of them, but having combined for two goals through the Rapids' first 10 games, you have to wonder if that $600,000 would have been better spent elsewhere.
Consider some of the other goal scorers that moved this offseason: Ryan Johnson ($144,705), Claudio Bieler ($200,000), Fabian Espindola ($150,000), Robert Earnshaw ($155,150). Buddle, Harris, and Mwanga, for similar money, were much less reliable options. Even Kenny Cooper ($342,500) could have been had for some of the money Colorado spent on their upgrades.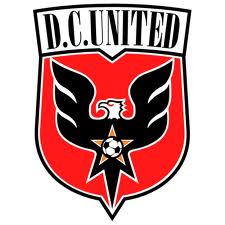 D.C. United
Dejan Jakovic, $303,341
Rafael, $284,625
Brandon MacDonald, $273,250
Lionard Pajoy, $205,000
John Thorrington, $150,000
James Riley, $145,000
The disturbing part about this group is that they were all need signings, to one extent or another. On one hand, yeah, when a team needs somebody, of course the sign a new player, yet with this group, we see a tendency to overpay when addressing those needs. That's a systemic problem.
A couple of years ago, D.C. United's defense was terrible. They elected to keep an expensive Jakovic and acquire MacDonald. They now have one of the priciest central pairings in the league, even if few would call the duo one of the league's best.
Pajoy and Rafael were brought in because D.C. United needed strikers, but each make more than Maicon Santos will earn from Chicago this year. Pajoy didn't cut it in Philadelphia before being traded, and Rafael (a young designated player) had only scored one, circumstantially meaningless goal in Brazilian national league play (all of his production was in the quasi-competitive state league). Through 213 minutes in D.C., his only MLS tally came off a Andy Greunebaum misread.
Thorrington and Riley aren't super expensive, but they fit the same pattern. D.C. has a need, they spend more than they probably needed to, and the upgrade isn't obvious. Thorrington's fitness concerns mean it's too early to pass judgment on his acquisition, but did D.C. really need James Riley at $145,000 when they already had Chris Korb, Daniel Woolard, and Robbie Russell?