Fair to say the men of the little Dutch club are pretty darned happy about this.
Thanks for the pictures to FIFA.com, and also to U.S. national team striker Jozy Altidore himself (for the one of him on the bus with the trophy. They do make quite a handsome couple, don't they?)
As we said in the previous Altidore-related post, this was AZ's first Dutch Cup – technically, it's the KNVB Beker, or the KNVB Cup – since 1982.
We'll say it just one more time: barring something quite unlikely, this is one of the last times you will see Altidore in the AZ jersey. He'll be gone like spring tulips by July. Enjoy the brief "slide show."
.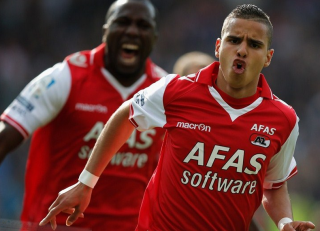 .
.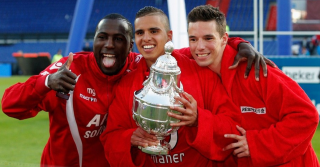 .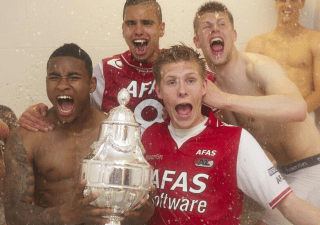 .