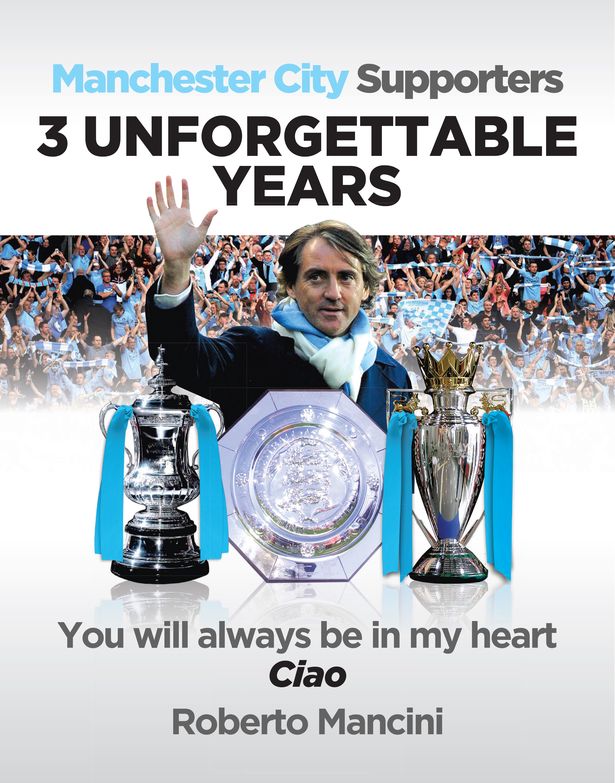 "I have heard of players giving statements to papers they have a special affiliation with when they move on," Manchester Evening News sports editor Peter Spencer said. "But for a manager to use his own money to thank the fans is a one-off as far as I can tell."
That was in response to the full-page ad former Manchester City manager Roberto Mancini took out in the Evening News – his goodbye letter to a Citizens' faithful who loyally saw out his last, uncertain days on City's sidelines. Mancini was dismissed on Monday after it'd became known club management were likely to replace him at season's end. His last match was a 1-0 FA Cup final loss to Wigan Athletic.
The ad makes the same point many others have over the last week, prominently displaying the Premier League trophy and FA Cup (as well as a Community Shield) Mancini won during his three-plus years on the job. For many, that was enough to justify Il Mancho's place in City's future. Club administrators obviously disagreed.
"In the past, Mancini has joked that he doesn't read newspapers," Spencer said. "But either he or his advisers clearly decided to make a statement in the paper that all City fans read."
The ad's a great gesture. It's just too bad fans couldn't also get a commemorative Mancini scarf – the one true memento to mark the former boss's bundled up tenure on City's sidelines.
As is, the ad is more than many would do. To a fan base that showed great loyalty as his job slipped away, Mancini has shown his appreciation.