What probably was a silly little remark has exploded into a full-blown transfer rumor.
Following his hat-trick in Spain's U-21 Euro finals victory over Italy, Thiago Alcantara received the match ball for his outstanding performance.
Already linked with a move away from Barcelona, cameras caught images of Thiago's match ball as he was carrying it out of the stadium.  It had been signed by his teammates.
So what's the big deal?
Someone caught a message on the ball to Thiago written by U-21 teammate and Manchester United goalkeeper David de Gea: "Nos vemos en Manchester."
"See you in Manchester."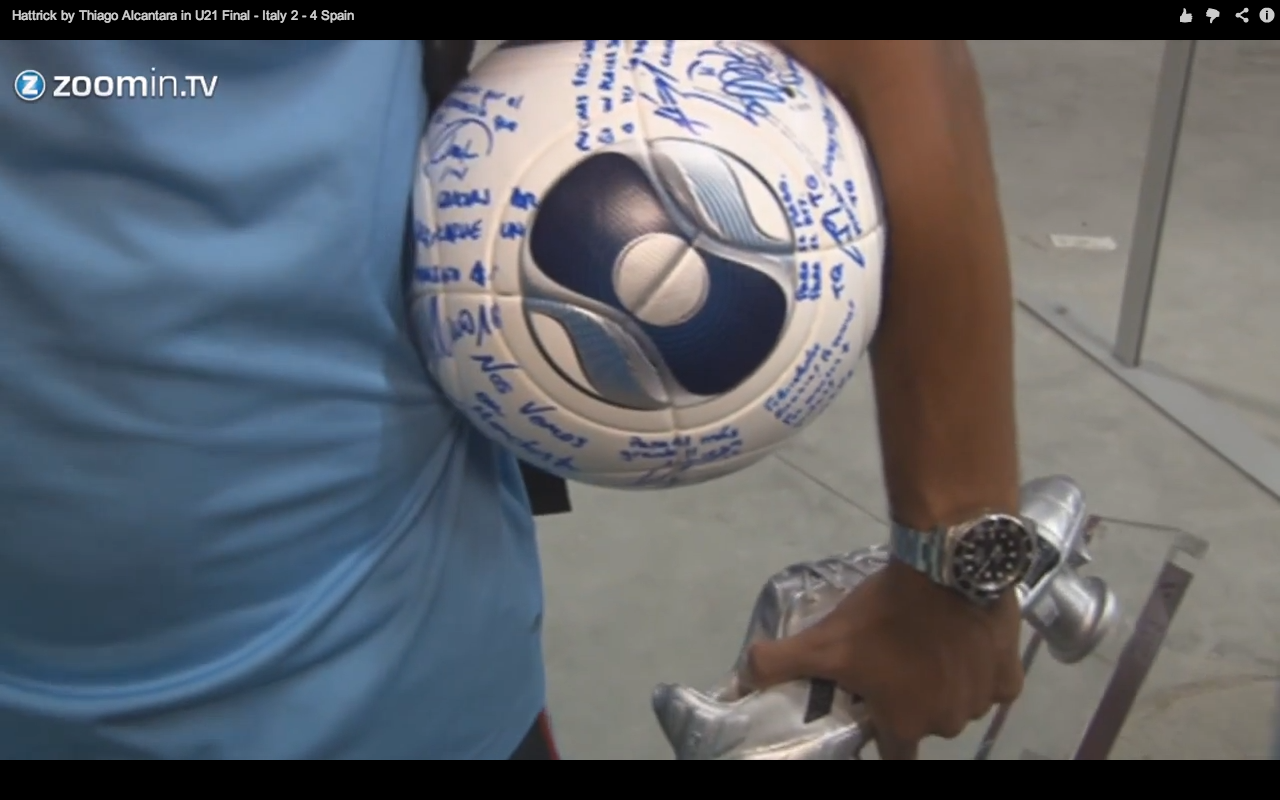 More than likely this was a little quip by de Gea to do nothing more than have a little fun after a big win and maybe nudge Thiago to come his way.  No matter the intent, it's now become a really big deal in the Spanish papers.
Already linked with a move to Manchester United, David Moyes could very well be seriously interested in the immensely talented midfielder.