In addition to previewing two teams from the Premier League each day until the beginning of season, we will name five players to watch at each position, goalkeeper through forward. The 2013-14 season begins Aug. 17, and for the first time, every game will be broadcast live in the United States on NBC Sports. 
Defenders are, in large part, a thankless lot. In a game defined by goals and those who score them, defenders are, at times, cast aside as mere pawns in a game of attackers. Goal-line clearances, tackles in the box, blocked shots and key interceptions are rarely more than mere footnotes to those at home. But to those on the pitch, there are few stats of greater importance.
Here are, in no particular order, are the top five defenders to watch this season in the Premier League:
Jan Vertonghen, Tottenham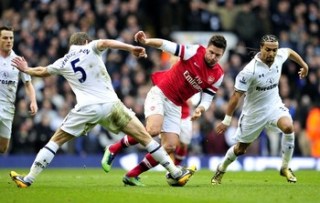 The Belgian international burst onto the Premier League scene last year with a stunning combination of defensive grit and attacking prowess. On the defensive side of the ball Vertonghen is a versatile, left-footed stalwart known as an exceptional reader of the game, which makes him an excellent tackler and interceptor of the ball.
As good as Vertonghen is as a defender, he's equally skilled as an attacker. The 26 year old skips his way forward with clever passes and is an aerial menace on set pieces. When he's not inside the box, Vertonghen can still present problems with his shots from distance. Last year his offensive efforts resulted in four goals and three assists in 34 league appearances.
If Spurs are to make their Champions League dreams a reality in 2013-14, it will be up to Vertonghen to shore up a defense that conceded 46 goals last season. Doing so will require the Belgian to continue nurturing his budding partnership with Michael Dawson and picking and choosing the times he makes his runs forward.
Branislav Ivanovic, Chelsea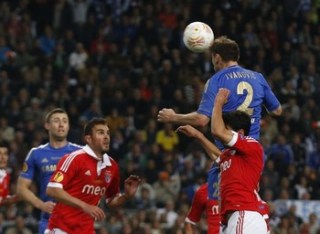 There is perhaps no scarier man to have you in his pocket than Branislav Ivanovic. Built like a dumptruck with Nos, Ivanovic is strong, fast and has a penchant for ripping into tackles. Add to this slick skills, great aerial ability and the versatility to play as a center-back or right-back and you'll be hard pressed to find a better all-purpose defender than Ivanovic.
With John Terry fading and Gary Cahill failing to reach top billing, Ivanovic will be the key to Chelsea's 2013-14 title challenge. If deployed in the center of the park, Ivanovic must reel in the lively David Luiz to make sure gaps in the middle are minimized. If used as a right-back, look for the Serbian to make himself dangerous and add to five league goals he scored in 2012-13.
Rio Ferdinand, Manchester United
Ferdinand may be 34 years old but still runs the tightest defensive ship in the Premier League. That wasn't the case three years ago as injuries looked to have gotten the better of the center-back, limiting his appearances and effectiveness. Ferdinand came roaring back, however, playing 30 league matches in 2011-12 and 28 in last year's campaign.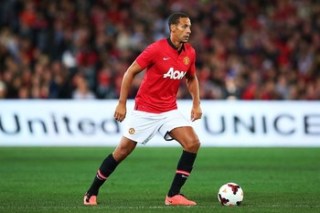 Ferdinand's leadership is complimented by excellent positioning sense and a composed, relaxed style on the ball. With six Premier League titles, two League Cups and a single Champions League title under his belt, the only trophy missing from Ferdinand's case is an FA Cup title.
Ferdinand is the key component for his club's 2013-14 title defense. Staying healthy will be priority number one, followed shortly by maintaining the cohesion between himself and whoever is paired with him in the back – whether Nemanja Vidic, Jonny Evans or Phil Jones.
Vincent Kompany, Manchester City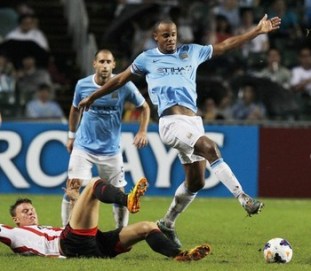 The heart and soul of the City defense was the Premier League Player of the Year in 2011-12 and for good reason. Kompany's consistency and steely displays led his side to 17 clean sheets and the Citizens first Premier League title. Last season Kompany's form dipped a bit, the affect of a budding new center-back partnership with Matija Nastasic and a lockeroom affected by Roberto Mancini-induced drama.
Like Ferdinand, Kompany is calm, composed and extremely dependable. A physical freak at 6'3″ 190lbs, the Belgian international bullies opposing attackers off the ball and is a nightmare on set-pieces.
For City to be successful in 2013-14, Kompany must regain the form he displayed in his club's title winning season. If he fails to do so, the first few weeks could present problems for City as Joleon Lescott deputizes for the injured Matija Nastasic.
Leighton Baines, Everton
Leighton Baines has long lived in the shadow of Chelsea left-back Ashley Cole. That all changed last season when statistics showed that the Everton man created a league leading 113 goalscoring opportunities, 11 more than second place David Silva and 18 more than Santi Cazorla. Baines grabbed 5 goals and 5 assists for his playmaking abilities, impressive numbers for an outside back.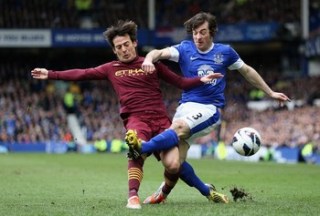 Baines forms a formidable combination with Steven Pienaar, as the two men excel in close, mazy dribbling and clever passes. Known for his focus and decision making abilities, Baines has a high football IQ and is known to be a class act both on and off the pitch.
If Everton is to stay relevant in 2013-14, they must keep Baines at Goodison Park and the 28 year old must continue his diligence on both sides of the ball.