When watching soccer on TV, have you ever sat there and wondered what the man behind the microphone really thinks?
Maybe this will go someway to helping with that.
In our new series "View from the Booth" NBC Sports' lead soccer announcer Arlo White will be joining us each week to talk about the hot topics in the beautiful game and preview the weekends upcoming Premier League action.
MORE: Game schedule  |  Match finder
In Week 2, the leading voice of soccer in the USA talks about the two huge games he's covering this weekend, Aston Villa vs. Liverpool and Manchester United vs. Chelsea, the newly promoted teams and discusses Arsenal's situation as the transfer window deadline nears.
Ready? Here's my Q&A with Mr. White, just imagine his dulcet tones responding to these questions… Magnificent.
Have Manchester United silenced the doubters and do you expect them to push on against Chelsea on Monday?
I wouldn't say they silenced the doubters, what they did was remind everyone that they are the Premier League Champions and are well capable of producing ruthless performances. It was fascinating to be at the Liberty Stadium on Saturday to witness the start of the David Moyes era. I watched Wayne Rooney warm-up before the game and his body language didn't scream enthusiasm and delight at being there. But when he came on in the 2nd half he was terrific and set up two United goals. OK, he didn't celebrate with his team mates, and plenty has been read into that, but it was a demonstration that he still loves playing the game and is prepared to be professional when called upon by Moyes to perform. Of course, that is the least he can do whilst he's still a United player on massive wages, but the eyes of the world were on him, and anything less than giving his all for the cause would have been a huge story.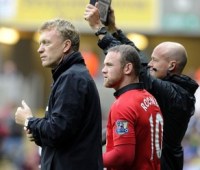 Can they kick on against Chelsea? They are very capable of doing so. Robin Van Persie and Danny Welbeck appear to be in excellent early season form.
I think Jose Mourinho has been as canny as usual. Saying that Chelsea will be ethical and won't bid for Rooney before Monday's game is savvy, but then hinting that they will bid after the game still created a potentially de-stabilising situation for Rooney and United, ahead of such a huge early season game.
Before the Manchester United vs. Chelsea game, you are at Aston Villa v Liverpool on Saturday. What can we expect from that match?
I'm really looking forward to this one. It could be a terrific open game.
Villa have had a busy first week, but a fruitful one. To open the season with trips to Arsenal and Chelsea inside five days and come away with 3 points (which could have been 4, as Jose Mourinho acknowledged) is a huge achievement for a young team who struggled so badly last season. I know most of the transfer talk during the off season has centred around Bale, Rooney and Suarez, but one of the greatest signings of recent Premier League history has been Villa securing Christian Benteke's signature on a new contract.  It was a stunning turn around, as many assumed he was going to a bigger club. His goal at Chelsea on Wednesday was terrific, striking a left foot shot inside the near post took tremendous poise and skill.
It's also great to see Gabby Agbonlahor firing on all cylinders at the start of the season.
As for Liverpool, I think things are looking really encouraging.  It may sound remarkable given how many goals Luis Suarez has scored over the last couple of seasons, but Liverpool's win percentage is far better without him (64%) than it is with him (39%). It goes without saying that he is a tremendous player, but it's equally obvious that Liverpool have learned to cope without him in the short term. Daniel Sturridge got off to a flier against Stoke, he's now scored 7 goals in his last 6 Premier League games. I can't wait to watch Coutinho.  As former Liverpool great Peter Beardsley said this week, "he could be the new Kenny Dalglish."  That is praise indeed.
Can any of the newly promoted teams get off the board this weekend? They have some pretty tough games. 
All games are tough in the Premier League, and I wonder which newly promoted team will find their feet first.  Hull manager Steve Bruce told the NBC commentary team last week that he sees the Norwich game as very significant for his side. It is sandwiched between the opener at Chelsea and a visit to Manchester City, so they must get something from the game.  Bruce called that sort of game Hull's 'bread and butter', and told us his side need 10 wins to stay up this season. I'm sure their new signings Tom Huddlestone and Jake Livermore will start the game, and they must build on their 2nd half performance at Chelsea, where they passed the ball with much more confidence.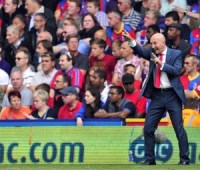 As for the other two, Crystal Palace may fancy themselves to get something at Stoke, who are revamping their style of play under Mark Hughes. The atmosphere at Cardiff will be magnificent, but they face an incredibly tough task against a Manchester City side who looked very slick in their opening victory over Newcastle.
How has the situation at Arsenal affected their chances of reaching the top four? Mounting pressure on Wenger, but surely it's too early to panic? 
I am a believer that in life, nothing occurs in a vacuum. I'm sure Arsenal's reticence in the transfer market has convinced other sides (Spurs anyone?) that they are more vulnerable than ever, and that it's time to spend big and pounce on the opportunity. Arsenal enjoyed a soothing win at Fenerbache during the week which has all but secured their place in the Champions League group stage, and perhaps that will be the final trigger for them to go out and spend some of their massive war chest. Of course, Spurs can wield enormous spending power because of Bale's value, but I'm equally sure that Arsenal's wobbles have convinced them to spend big right now to seize the moment.
Mourinho's men have got off to a flying start, do you expect them to be clear at the top this time next month? 
Did you see Manchester United and Manchester City last weekend? If Chelsea are clear in a months time then they will have enjoyed a magnificent start to the season (including a win at Old Trafford next Monday) and City must have wobbled early on (with a defeat v United?) Chelsea have 6 points out of 6.  Hazard, Oscar and De Bruyne played very well together in the 1st half against Hull, but they were perhaps fortunate to take all 3 points against Villa on Wednesday.  Chelsea are going to be a major power this season, but clear  at the top in a months time? I doubt it.
Out of Southampton, West Ham and Aston Villa… which team is most likely to make the top 10 this year? Early form shows all 3 teams are much improved. 
On the early evidence, all three clubs can feel very optimistic.  Villa have been impressive. We'll know more about them after Liverpool's visit on Saturday. Southampton pulled off a major coup by signing Osvaldo from Roma.  He's a real live wire both on and off the field, so much will depend on Mauricio Potchettino's ability of focussing his mind on Football and getting the very best out of him. It's always interesting when small to medium sized clubs start spending unprecedented amounts of money. It really could go either way, but Pochettino seems to be an intelligent, level headed manager.
Big Sam is delighted with life at West Ham. They enjoyed a great opening day win and have Striker Andy Carroll returning from injury. With Downing on one flank, and Jarvis on the other, they have the skilled wide men to deliver the ammunition for Carroll. Kevin Nolan started with a really nice goal.  Sam told us last week that Nolan is in great shape and in good form, so thats big news for the Hammers.
To answer your question, why not all three?
Big shock results this weekend? Fulham piling more misery on Arsenal? Palace to beat Stoke?
I'm not sure that there is a major shock in store this weekend. I just can't see Cardiff beating Manchester City, but they will give it a real go.
I think it's a massive weekend for Newcastle United, who host their former manager Sam Allardyce and West Ham. The Magpies were very poor on Monday night at Manchester City. Sure, they were de-stabilised with Arsenal's untimely bid for Cabaye, but their performance was listless and the most worrying of any Premier League team on the opening weekend (including Arsenal). The Toon Army will walk up to St James' Park full of their usual enthusiasm but with plenty of trepidation too. They will be desperate to see a response from their side, but will fear that another unconvincing defeat will act as the prelude to a long season fighting relegation.
That shouldn't happen with the squad they have and they don't have the disruption of Europa League Football this season, but the omens weren't great on Monday Night.
Enjoy the weekend everyone!