If women's soccer fans were told five months ago that first NWSL season would end with Abby Wambach and Alex Morgan in the title game, some would have happily taken it. Others would have cried conspiracy. Few would have disputed it as a boon in the league's first year, when every bit of publicity helps.
After Saturday's semifinals, the league has their dream matchup, though it's still unclear if all the stars will be on stage. Whereas Wambach is guaranteed to lead her team onto the field in Rochester after Western New York eliminated Sky Blue (2-0), Morgan has not played since suffering a knee injury in Boston nearly three weeks ago. Without her, Portland upset FC Kansas City on Saturday, Allie Long's extra time winner giving Thorns FC a 3-2 win, giving FOX Sports license to run a week's worth of Abby vs. Alex promos ahead of Saturday's final.
But for anybody who watched Saturday's game in Kansas, "a 3-2 win" feels like a gross understatement. Here's how the Thorns (and Flash) advanced to the NWSL's first championship game: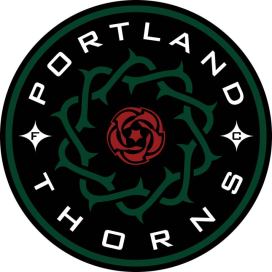 Semifinal 1: FC Kansas City 2, Portland Thorns FC 3
Favorites coming into the season, Portland slipped to third place by the time the last game was played, meaning their route to the final would go through Overland Park. In two regular season games at FCKC, Portland had only taken one point, generally being outplayed during their trips to Shawnee Mission District Stadium. Yet with Vlatko Andonovski's team limping into the postseason — a two-game losing streak to non-playoff teams costing them first place — there was reason to doubt Kansas City carried the same quality that troubled Portland during the regular season.
Those doubts irrelevant after 25 minutes. Rookie of the Year Erika Tymrak, whose half season starting for Andonovski has earned her a national team call-up, scored from distance in the 12th minute. Melissa Henderson, goalless in 17 regular season games, beat Karina LeBlanc near the half's mid-point, priming Portland for an embarrassing end to their season. With league MVP-to-be Lauren Holiday pulling the proverbial strings, the Thorns were getting steamrolled. Favorites before game one, eliminated at game 23, Portland's lopsided elimination would bring joy to the throngs who've come to view PTFC as the NWSL's Galactic Empire. Merritt Paulson's Darth Vadar, and FC Kansas City were routing his stormtroopers.
Much to their chagrin, the Rebellion wasn't meant to be. The narrative that won out in Overland Park was Kansas City's demise, not Portland's failure to play to their talent. Whereas the Blues once seemed destined to win the league comfortably, a slew of late capitulations over summer months (in New Jersey, Boston, Chicago, and at home against Chicago) served as a wakeup call. Only as Saturday's collapse showed, Kansas City never woke up.
In the 35th minute Tobin Heath, playing on an obviously ailing right foot, pulled Portland within one. Tiffany Weimer, coming on strong after joining mid-season, pulled Portland even in the 65th, setting the stage for a bit of redemption. Scrutinized all season long for her play in Portland's midfield, Allie Long forged the match-winner in the first period of extra time (103′) and, as is if to reinforce the Portland's image as the league's pantomime villain, spent the rest of the match committing fouls that teased a second yellow card. Like her team, though, she survived, with Portland's 3-2 win putting them into Saturday's final.
It was Portland's best 90 minutes of the season, finally claiming some of their promise while on the verge of bowing out. For Kansas City, however, it was a heart-breakingly appropriate conclusion to their season. Though they seemed like the best team, their inability to finish games killed them. After this week of postseason awards ends, Kansas City will have the league's best player, defender, rookie, goalkeeper and coach, but they'll also have an unexpectedly early end to what has to what was ultimately a disappointing season.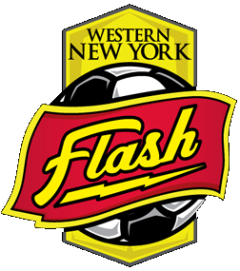 Semifinal 2: Western New York 2, Sky Blue FC 0
Sky Blue's last two months were all about Saturday. Whereas Kansas City slid into the playoffs and Portland had the postseason thrust upon them, Sky Blue had the final four in the sites ever since it became clear the formula vaulted them top of the league in June was not going to carry them through August. While falling to fourth, Jim Gabarra's team consolidated, forging their best possible formula for playoff success, though their slide left them with a nightmare playoff matchup. Western New York, the regular season champions, had beat them three times in a row, outscoring them 8-1 in the process.
Gabarra, who had played a 4-3-3 formation for most of the year, decided to throw the Flash a curve. He went 3-5-2, a system nobody had played this season in the NWSL. Whether he did that to load up in defense, get more defenders to combat Abby Wambach, or put players wide on to deal with the Flash Sam Kerr-led wing play, it seemed to cause some confusion. While Western New York were better over the first half hour, a stalemate looked possible.
Then Carli Lloyd broke through. It was a big game, so the Flash midfielder, who most know from her two goals in the 2012 Summer Olympics' final, was obligated to step up. Clutch is what she does. Converting on a cross from fullback Katherine Reynolds in the 33rd minute, Lloyd lived up to her reputation, putting the home side in front.
Sky Blue held on for the next hour, fostering the impression they could nick an equalizer at any time, but against the league's best defense, an attack that had come reliant on one player (forward Lisa de Vanna) never broke through. They finished the game outshot 15 to 5, losing 2-0 after Lloyd's 93rd minute goal completed the U.S. international's double.
Ultimately, and despite Gabarra's attempt to change it up, the game played out exactly as expected. While Sky Blue had recovered  from their summer funk, they still didn't have an answer for the Flash. Their new formation stalled the inevitable, but come full-time, the Flash had still controlled play, won a relatively straight forward game, and looked every bit the title favorite. They finished the regular season number one, and come kickoff in Rochester on Saturday, they'll be favored to retain that mantle.
Final: Western New York vs. Portland Thorns FC
Ever since Kansas City's slide began, Western New York has been the scariest team in the league. Now, with Lloyd clicking while  Wambach continues to demand the defense's focus, the Flash are on track for their fourth title in four years (across four leagues: W-League, WPS, WPSL Elite, NWSL). In a league down to two teams, they have the best defense, the best attack, the best coaching, and home field advantage. Despite drawing both their meetings with the Thorns this season, Aaran Lines team will be deserved favorites Saturday night.
The threat Portland poses depends on their health. Heath had to leave Saturday's game after Kansas City's Desiree Scott stepped on her foot. She's expected to play, but her exact status won't be known until later this week. Likewise, what Cindy Parlow Cone can count on from Alex Morgan depends on how much the Thorns star improves. The team's optimistic, though if she's healthy, the coaching staff face a challenge integrating her into a team that's gone 2-0-1 without her.
That draw came two weeks ago, when Portland visited Western New York. Both teams seemed willing to accept the stalemate, the 0-0 result playing out as one of the league's least compelling games of the season. But without Morgan, Portland were emboldened by the shutout, their improvement in defense giving them confidence going into their season finale.
Two wins later, the Thorns have a shot at the title. And with any luck, the NWSL will get an Abby vs. Alex matchup in its inaugural final.