With Monday's transfer deadline edging ever closer, certain players still have no clue which team they'll be playing for when September 2 arrives.
This summer window has seen an unprecedented number of long-term transfer saga's play out at some of England's top clubs. You know who we're talking about.
But with less than a week to go until the dreaded transfer window shuts, will any of these drawn out episodes come to a finale?
(MORE: Premier League club-by-club needs, as transfer deadline looms)
Remember, clubs can't add to their squad until January 1 at the earliest. So expect a flurry of business this week as deals go down to the wire.
Will any of the following players be involved in a big money transfer?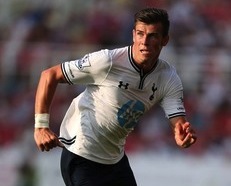 Gareth Bale
Okay, so we have pretty much heard this one is a done deal for quite some time now. But until we see the Welshman shaking hands with Florentino Perez and Alfredo di Stefano with the number 11 Real Madrid shirt in his hands, we have to expect this isn't completely done and dusted.
Bale, 23, hasn't featured for Tottenham in their opening three games of the season and is apparently injured. The reining PFA Player of the Year will apparently swap White Hart Lane for the Santiago Bernabeu for a world record fee of $129 million.
On Monday morning reports of Manchester United becoming involved surfaced, but that's probably a ploy from Spurs to try and hustle a few more million or a player in exchange out of Real Madrid. Bale has his heart set on a move to Madrid and all signs lead towards that being finalized later this week.
But until we see it with our own eyes, Bale can't surely stay at Spurs this season… can he?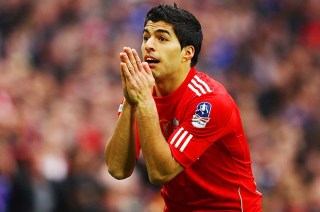 Luis Suárez
Will he really leave Liverpool this week? Rumors flying around over the weekend suggest that Liverpool have tied down the tricky Uruguayan to a new contract and all will be forgotten. But will Arsenal or Real Madrid, or anybody else for that matter, table a sneaky last minute bid to try and catch Liverpool off guard? The 26-year-old forward will be essential to Liverpool pushing into the top four and getting the Champions League soccer everyone involved with the Reds craves.
Suárez has been the subject of two failed bids from Arsenal and with Liverpool's American owner John W. Henry sticking to his guns about keeping his prized possession, this transfer window may end with Suárez in the same place his started it. Liverpool Football Club.
After all the talk, tantrums, speculation and furor this little guy has caused, it's astonishing that Liverpool could keep hold of him.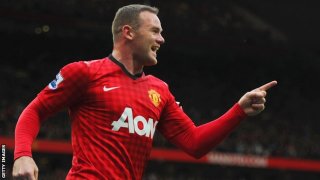 Wayne Rooney
On Monday night at Old Trafford, Wayne Rooney will play for Manchester United against Chelsea in a gigantic Premier League clash.
Next Monday we could well see Rooney smiling whilst holding up a Chelsea shirt with his name on it.
The Blue badly want England's star forward and have already had two bids rejected by David Moyes and Manchester United for the 27-year-old. Rooney has wanted out of Old Trafford since last May and all summer this one has dragged out. Chelsea are the only club willing to bid for Rooney and Mourinho has already stated that the Blues will table another bid following their clash with United at Old Trafford on Monday.
Will the Red Devils buckle and offload their prized possession that wants to leave after a decade of service?
Karim Benzema
The Real Madrid striker may seem his playing time reduce significantly this season with the impending arrival of Gareth Bale. The 26-year-old French international striker is clinical, strong and can lead the line on his own superbly.
One problem throughout his Real career has been getting a decent run in the team. Cristiano Ronaldo and Gonzalo Higuain have often been the preferred options up top but with Higuain signing for Napoli should Benzema stay at the Bernabeu?
One club have been chasing the bustling striker harder than anybody else: Arsenal. The Gunners need reinforcements up top with Olivier Giroud their only real central striking option. If there's any chance of grabbing Benzema, Wenger should beak the bank to get him. The former Lyon forward is just entering his prime, has vast international and Champions League experience and can score goals of any kind. A true poacher who can also lead the line, the Gunners should snap Benzema up before next Monday.
If they don't another top European side will, but that's only if he leaves Madrid.
Marouane Fellaini and Leighton Baines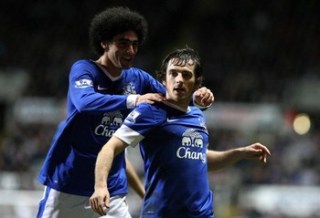 Well, I couldn't narrow it down to five without including these guys, so let's make it six.
Manchester United have made two double bids for the Everton duo, both have been described as "derisory" by the Toffees and unless the Red Devils dramatically up their bids then Baines and Fellaini won't be following their former manager David Moyes to United.
A recent $45 million bid was put in and laughed away, after Moyes had already tried to bring in the duo earlier this summer. But do United really need both of these players? They certainly need Fellaini, but missed the boat earlier this summer as the midfielder has a minimum release clause of $37.5 million in his contract that is no longer available. United have lacked creative midfielders who can score goals and genuinely make a difference in the opposition box in the past few seasons. Fellaini can keep things ticking over but also find pockets of space in the box and use his aerial prowess to score goals. As for Baines, United still have Patrice Evra putting in some terrific displays from left back and Baines is now 27.
If they fail in a double bid once more, United should go back and try grabbing Fellaini on his own.