If you clicked on a post that has the word "gruesome" in the headline, you don't need this warning, but I feel obliged to put this at the top: These pictures are graphic. They're gross. They're being posted because people do, in fact, want this information, but you may not be one of those people.
You may have just believed the story: Wayne Rooney, left out of Manchester United's team for Sunday's trip to Anfield, would not participate for England this week. A training ground clash of heads with teammate Phil Jones opened up a huge gash on his forehead, the story went, but as with all things Wayne Rooney (or, all things English soccer) there was an unhealthy amount of suspicion. With players often pulling out of international duty with minor or manufactured injuries (albeit, not World Cup Qualifiers), some questioned Rooney's commitment to the Three Lions, even if huge, gaping, head wound is not your typical opt-out excuse.
Rooney addressed those questions today on his Facebook page, posting two pictures none of us will be able to un-see: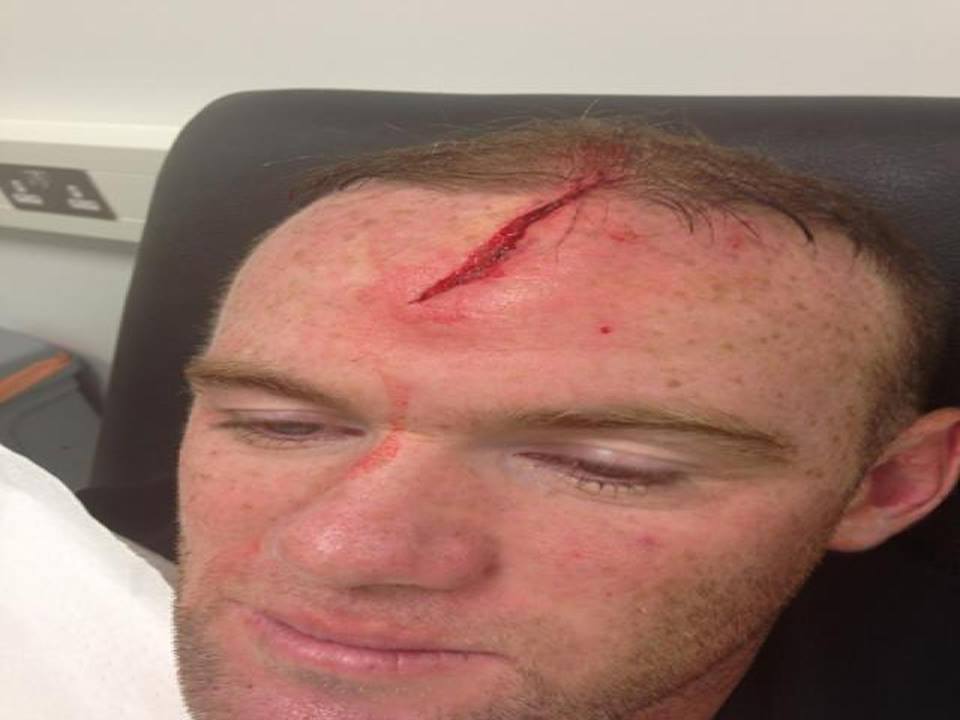 Oh, it gets worse, with a picture I can't bring myself to post directly in the story. You can click here to see a more detailed, closer look of that cut. Suffice to say, that's going to leave a mark.
This might be a good place to note it's never a good idea to question an athletes' injury claims, short of a confession of fraud from the athletes themselves. Then again, not many people were doubting Rooney, and those that were occupy a fervent extreme who are unlikely to be dissuaded by this lesson.
Rooney's words, from Facebook:
Some people seem to be questioning my commitment to the England squad and the fact I had to pull out of the 2 games. There's nothing I would like more than to be helping the lads in the qualifiers. I'm sure people will see from these images the reason why I won't be able to play.
So that should quell doubts. Until next time, that is.