1. World Cup Qualifying catches up to the United States
World Cup Qualifying lasts too to avoid injuries, suspensions, or just bad luck during the tournament. The implications, however, are different in each region. In a confederations like Europe's groups are so thin, you can still beat most of your competition when absences add up; whereas in Africa, a bad week can cost you your World Cup.
Like in South America, the final round of CONCACAF qualifying (North and Central America, plus the Caribbean) falls somewhere in between. Because half (or sometimes, more than half) of the group qualifies, you can afford a downtown, as long as you recover. You don't have to be one of your final round's best — you only have to be above average — even if the level of competition means absences will almost certainly cost you points.
That makes Friday's result (and performance) easier to bear for the United States. They were without their best player (Michael Bradley) and biggest scoring threat (Jozy Altidore), but they were also in an environment were they weren't favorites anyway. They didn't play particularly well against a motivated opponent who'd dug in like they were the last line on the Eastern front. Particularly when you know you'll see another day, those circumstances can be too much to overcome.
Thus ended the United States' 12-game winning streak, a loss that also cost them first in CONCACAF qualifying. Now it's a matter of rebounding. Again, though, they'll be missing significant players in their next game, whether that's through suspension (Matt Besler, Geoff Cameron, Altidore) or injury (Bradley).
Big picture, though, they're still in better shape than the rival they'll welcome to Columbus.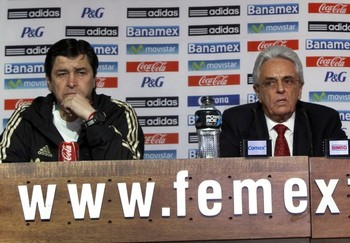 2. FMF passivity costs Mexico
There's little worse than a lack of imagination. Not only does it make for a boring, mundane life, but it also keeps you from creating a future. It keeps you from recognizing potential. It keeps you from seeing better days ahead, and it prevents you from seeing beyond the surface of others.
The Mexican Federation's inability to replace José Manuel De La Torre before Friday's home loss to Honduras was a lack of imagination. Had they truly envision what their team could be, they wouldn't have accepted "Chepo's" failures. If they had the ability to see beyond their present (or the promise of their recent past), they would look to other coaches and imagine what their talented squad could do in another's hands. Had they a more proactive vision for their future — one which included responses when the region's best players veered off course — El Tri wouldn't be fourth in CONCACAF qualifying entering Tuesday's match in Columbus.
Now it's up to Luis Fernando Tena to get the team back on track. And, of course, nothing says "well thought-out plan" like promoting the man who assisted the person you just fired. Regardless, the 55-year-old Tena (pictured, with FMF president Justino Compean) needs to provide some vision for a program that's allowed their dream of becoming a world elite to descend into hopes of mere qualification for Brazil 2014.
3. Spanish exhale in Helsinki
Spain was nervy about Friday's game in Finland. They didn't use those exact words, but you could read it between the lines. The current World, European champions had been scared by the 1-1 draw Finland took out of Gijón in March. They feared the Fins' organization could handcuff them again on Friday, bringing France within striking distance in UEFA's Group I.
And, of course, that never happened. Spain, forced forward by their fear, got an 18th minute goal from Jordi Alba to take an early lead. With Álvaro Negredo's late insurance (86th minute), worries the Fins would again counter their way to a draw were placated. Spain got a 2-0 win in Helsinki and a three-point edge on France with two matches remaining.
Given those matches are at home against Belarus and Georgia, France can start planning for another playoff now. Yet beyond the result, there were some interesting tidbits from Spain's trip to Finland. Marío Suárez stepped in for an injured Sergio Busquets and was fine in deep midfield, as was Raul Albiol in place of Gerard Piqué in central defense.
More significantly, 21-year-old Koke started over Alvaro Arbeloa at right back, as did Iker Casillas in goal. Whereas one move hints at a regular losing his place, the other tells us not even a benching at Real Madrid will take Spain's captain out of Vicente Del Bosque's lineup.
Elsewhere in European qualifying:
Group A: Belgium has a five-point lead on Croatia with two games to play after their 2-0 win in Scotland. A home win over Wales in the last round puts them through, as will a draw on Oct. 11 in Zagreb – a must-win for the Croats.
Group B: Alberto Gilardino's goal gave Italy a 1-0 home win over second place Bulgaria, increasing the Azzurri's lead to seven points. A win in any of their final three games (Czech Republic, Denmark, Armenia) sends them to Brazil. The Czechs, Danes, and Armenians are each one point behind Bulgaria for the potential playoff spot.
Group C: Germany (3-0 over Austria) and Sweden (2-1 at Ireland) not only affirmed their places (first and second) but dealt blows to the two chasing teams. Ireland and Austria are now three points out of a playoff spot, though the Swedes do face Austria and Germany over the final two rounds. The Germans lead the group by five.
Group D: The Netherlands needed a 94th minute penalty from Robin van Persie at Estonia to salvage a draw, and this group still isn't close. Romania sits second, five points back, after their 3-0 win over Hungary, but they have little chance of tracking down the Oranje over the group's final three rounds.
Group E: Switzerland's surprise, home draw to Iceland (4-0) tightens thinks up, with Norway's 2-0 win over Cyprus pulling them within four. The two teams meet in Oslo on Tuesday.
Group F: Cristiano Ronaldo's 15-minute hat trick late on Friday gave Portugal a 4-2, come-from-behind win over Northern Ireland, keeping them two points clear at the top of the group. Russia, who'd beaten Luxembourg 4-1 at home earlier in the day, remains in pursuit.
Group G: Bosnia and Herzegonvina were upset at home 1-0 by Slovakia, allowing Greece's 1-0 win in Liechtenstein to pull them even at the top of the group (both teams with 15 points through seven rounds). Bosnia, in Zilina on Tuesday, now faces the potential of dropping the second despite a +19 goal difference. Greece is unlikely to drop points at home to Lativa.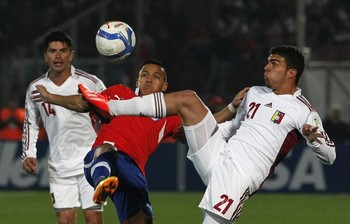 4. Upstarts' dreams fading in South America
Runs to the semifinals of Copa America in 2011 where not only chalked up to a somewhat peculiar tournament but were also seen to portend something exciting for Peruvian, Venezuelan hopes of qualifying for World Cup 2014. Venezuela had never made a finals yet were seeing the benefits of cultural shifts from baseball to soccer slowly bear fruits. Peru, doormats of the region during the 2010 cycle, were witnessing head coach Sergio Markarián and the reintroduction of exiled talent vault them into continental contention. With Gerardo Martino gone for Paraguay, Marcelo Bielsa having left Chile, there could be room for two new South American qualifiers come Brazil.
While that's likely the case, those spots are unlikely to be filled by Venezuela and Peru after this weekend. Venezuela, who have been in a qualifying position for most of the tournament, sit sixth after a decisive, 3-0 loss at Chile (fifth goes into a playoff). Meanwhile Peru, who had a chance to go fifth should they win at home against Uruguay, were handed a demoralizing defeat by La Celeste, Jefferson Farfan's late goal not enough to offset Luís Suárez's double. As a result, Uruguay, the continent's champions, sit fifth, poised to rebound from their mid-cycle ennui.
The two teams likely to snag new World Cup spots are Colombia and Ecuador. The Colombians are now even with Argentina atop the standings after their 1-0 over Ecuador in Barranquilla, José Pekerman's work paying off in a team that could be argued as the best, on form, in the region. And Ecuador, despite the loss, still claim fourth place ahead of Tuesday's visit to Bolivia.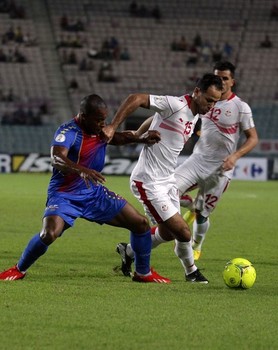 5. Africa down to 10 for 2014
As forgiving as Europe and CONCACAF's qualifying campaigns can be, Africa's is the opposite. After a preliminary, play-in round, teams get a six-match tournament (four-team groups, round robin), with only first place going through to the playoff round. There, 10 teams are paired off to compete in home-and-homes for the region's five World Cup spots.
Have a bad week with injuries or suspensions against the tough team in your group? You're done. You don't have enough games to recover. If a player gets injured for his club the week before your do-or-die playoff? Tough. There's no forgiveness in African qualifying, part of the reason we're unlikely to see the region's five best teams make it to Brazil.
After today's results, we're finally down to 10, the winner of each group to be drawn against another on Sept. 16 in Cairo. FIFA rankings separate the teams into seeded and unseeded pots, with a team from one drawn to face a nation from the other:
(Note: This is how the pots will probably play out. We won't know officially until Sept. 12, when FIFA's new rankings come out.)
Seeded
Cote d'Ivoire – The Ivorians had Group C locked up before Saturday's 1-1 draw at home to Morocco.
Ghana – The Black Stars needed at least a result on Friday against Zambia in Kumasi, but goals by Abdul Waris and Kwadwo Asamoah gave them a 2-1 full points and Group D.
Cape Verde – A upset, 2-0 win at Tunisia on Saturday vaulted the Blue Sharks over the Eagles of Carthage, giving them Group B.
Nigeria – Two goals in a five-minute span around halftime gave the confederation champions a 2-0 win over visiting Malawi as well as Group F.
Algeria – The Desert Foxes not only take Group H from higher-ranked Mali (FIFA) but do so before Tuesday's visit from the Malians to close group play.
Unseeded
Burkina Faso – Their 1-0 win Saturday over Gabon, combined with Congo's draw in Niger, gave the Stallions a one-point win in Group E.
Cameroon – Aurelien Chedjou's 42nd minute goal against visiting Libya gave the Indomitable Lions a 1-0 win Sunday in Yaoundé as well as first in Group I.
Senegal – Uganda needed a win in Marrakesh (match moved to a neutral site) but came up 1-0 losers as Sadio Mané's 84th minute goal gave Senegal Group J.
Egypt – A perfect record through five rounds gives the Pharaohs Group G ahead of their Tuesday visit from Guinea.
Ethiopia – Saturday's huge 2-1, come-from-behind win at Central Africa Republic gave the team first place over South Africa in Group A.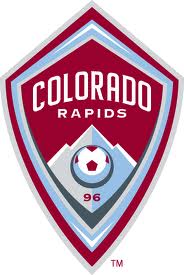 6. International break breaks for Colorado Rapids
The downsides to Landon Donovan's integration into the national team and Panamanian Jamie Penedo being signed as LA Galaxy's new number one? International breaks become even worse for Bruce Arena's side, who also lost Omar Gonzalez and Robbie Keane for Saturday's visit from the Colorado Rapids. At a time of the season LA should be surging, World Cup Qualifying become a pothole.
Colorado took advantage. With a late goal from former Galaxy sniper Edson Buddle, Oscar Pareja's team won a valuable three points in Carson, their 1-0 victory keeping them fourth in the Western Conference. On 42 points, they sit even with fifth place Portland, two ahead of sixth place Dallas, and one behind LA (third).
For a team that's seen the rest of their Western Conference competition hold games in hand throughout the summer, it was a needed three points. Not only did the Rapids take them from the reigning champs, and not only was it a rare road win in a season that's seen MLS clubs have trouble making up ground outside their own venues, but it also reminded everybody that the final months of the season aren't automatically going to break against Colorado.
Yes, other teams will have a chance to make up points, but Colorado's done a good job of stockpiling their own. And when they go heads up against their competition and to hold down their spot, they're not just going to roll over and play victim to a narrative that has them coming back to the pack. Colorado's a good, capable team, one that can take three points other teams may have been counting in their pockets.
And if they get a few breaks along the way, like World Cup Qualifying handcuffing the defending champs, so be it. That might make up for the weeks they've spent hearing others chirp about the games played column.