Group F of the 2013-14 UEFA Champions League is the only matchup of teams without a single league champion in the mix. Don't confuse that for lack of quality, though, as this group includes a finalist from last year and three perennial domestic contenders.
Arsenal
How they qualified: Barclays Premier League fourth place, defeated Fenerbahçe in playoff round
Best finish: Finalist (2006)
Home stadium: Emirates Stadium / London, England
Coach: Arsène Wenger
Outlook: Despite a lack of activity in the summer transfer market, Arsenal started its Champions League campaign well by dispatching Fenerbahçe with relative ease. Manager Arsène Wenger always knows how to coach his team into contention, and young talent such as Aaron Ramsey and Olivier Giroud will be hungry to impress on the continental stage.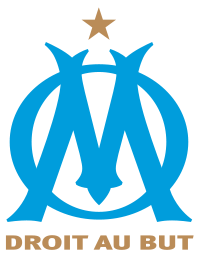 Marseille
How they qualified: Ligue 1 second place, directly into group stage
Best finish: Winner (1993)
Home stadium: Stade Vélodrome / Marseille, France
Coach: Élie Baup
Outlook: Although Marseille is used to living in PSG and Lyon's shadow, it has at least managed to overcome the latter in terms of success in recent years. The locally owned club won't be able to match PSG for money, but it will always put up a fight, egged on by some of the most passionate fans in France.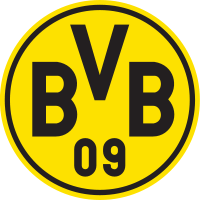 Borussia Dortmund
How they qualified: Bundesliga second place, directly into group stage
Best finish: Winner (1997)
Home stadium: Westfalenstadion / Dortmund, Germany
Coach: Jürgen Klopp
Outlook: Last season, Jürgen Klopp led his team to an improbable all-German final in this competition, handily defeating Real Madrid 4-1 at home in the semifinal behind a four-goal game from Robert Lewandowski, who stayed with the club over the summer despite serious international interest.
Napoli
How they qualified: Serie A second place, directly into group stage
Best finish: Second Round (1991)
Home stadium: Stadio San Paolo / Naples, Italy
Coach: Rafael Benítez
Outlook: Rafa Benítez took over as Napoli manager after winning the Europa League with Chelsea last season. Napoli has also shown a willingness to spend in the transfer market, bringing in Gonzalo Higuaín and Pepe Reina (on loan from Liverpool). The Neapolitans may not be expected to win much in this competition, but they could do some damage to any team that takes them lightly.
Group outlook
This is a group of overlooked, often-second-place teams hungry for attention on the European stage. It's hard to say if there are any clear favorites, although Dortmund has to be in that conversation because of its ability to devastate teams. Arsenal has the talent to advance to the knockout round, but it has been one of the more inconsistent teams recently. Meanwhile, Marseille and Napoli are both good, but they just might not have the talent to turn heads in Europe yet.