Group H of the 2013-14 UEFA Champions League has more European Cup wins than every other group combined. This is as close as it gets to a Group of Death in this edition of the competition.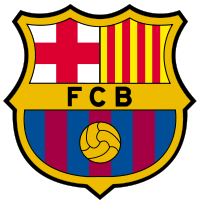 FC Barcelona
How they qualified: La Liga champion, directly into group stage
Best finish: Winner (1992, 2006, 2009, 2011)
Home stadium: Camp Nou / Barcelona, Spain
Coach: Gerardo Martino
Outlook: Even with a new manager and a squad of aging players, FC Barcelona still sets the standard in Europe. The team still plays free-flowing tiki-taka, and it will still make a deep run into this competition, despite likely being written off for the new conquerors of Europe from Germany.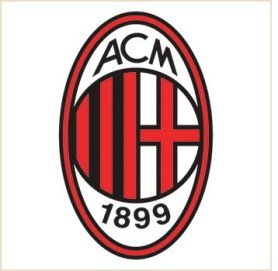 AC Milan
How they qualified: Serie A third place, defeated PSV Eindhoven in playoff round
Best finish: Winner (1963, 1969, 1989, 1990, 1994, 2003, 2007)
Home stadium: San Siro / Milan, Italy
Coach: Massimiliano Allegri
Outlook: In the last 14 years, only twice has AC Milan failed to reach the Champions League, and only twice in those 12 appearances has it failed to get past the group stage. Despite any struggles the club may have, it always finds a way to progress in Europe. Milan's attacking power is one of the best on the continent, as it showed when it beat PSV handily in the second leg of its playoff, 3-0.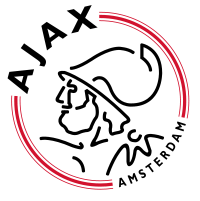 Ajax
How they qualified: Eredivisie champion, directly into group stage
Best finish: Winner (1971, 1972, 1973, 1995)
Home stadium: Amsterdam ArenA / Amsterdam, Netherlands
Coach: Frank de Boer
Outlook: Ajax seems to get the short end of the draw quite often in Europe. Gone are the days of Dutch supremacy, the nation's best soccer traits adopted and taken to the next level by possession-based teams all over the continent, leaving Ajax to compete for scraps in continental competitions. It's not that the team isn't talented — it's just not talented enough to compete with Barcelona, Bayern Munich and Real Madrid.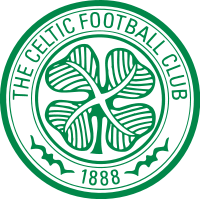 Celtic
How they qualified: Scottish Premiership champion, defeated Cliftonville in second qualifying round, Elfsborg in third qualifying round, Shakhter Karagandy in playoff round
Best finish: Winner (1967)
Home stadium: Celtic Park / Glasgow, Scotland
Coach: Neil Lennon
Outlook: If nothing else, Celtic always provides a great home atmosphere in Europe. This year, that's about all fans have to look forward to from the Scottish champions, who squeaked by Kazakh team Shakhter Karagandy at the last hurdle before the group stage. The atmosphere on display that night was festive to say the least, and much of the same is expected when the giants in Group H go to Glasgow.
Group outlook
It seems to be a two-horse race for positioning in the knockout round in Group H, with Barcelona and Milan set to battle again in the Champions League after meeting in the Round of 16 last year and in the group stage the year prior. Ajax should take third place and advance to the Europa League, but Celtic will put up a fight for a prestigious European spot in Scotland.