When watching soccer on TV, have you ever sat there and wondered what the man behind the microphone really thinks?
Maybe this will go someway to helping with that.
In the latest edition of "View from the Booth" NBC Sports' lead soccer announcer Arlo White talks about Chelsea in trouble, Liverpool staying top of the table and much more Premier League news.
(MORE: View from the Booth Archive)
You can hear Arlo calling live games this weekend on CNBC and NBC Sports Network, and watch every single game available live online via NBC Sports Live Extra,
Let's get to it.
After two-straight defeats to Everton and Basel, how crucial is Saturday's game versus Fulham for Chelsea? Jose Mourinho has been talking about his 'young eggs' and protecting the young stars he has… but the average age of the side that lost to FC Basel was 27. Is Mourinho covering up for his sides lack of talent? Or just failing to get the best out of them?
Jose Mourinho will always seek to protect his players from criticism by taking the load onboard himself, whatever their age.  The 'young eggs' metaphor was certainly a red herring on Wednesday night against Basel. The only truley young players he sent out were Marco Van Ginkel, Oscar and Hazard and the last two are very well established in the Premier League.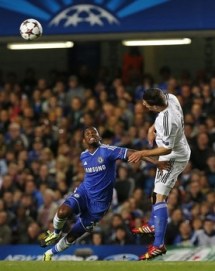 But I think Mourinho was making a broader point. For his 4-2-3-1 system to be successful, the '3' behind the striker need to create and score goals. That is where his squad is most inexperienced, if you add Kevin De Bruyne and Andre Schurrle to the list.
Will Jose settle on a more consistent line-up so that his side can gel in an attacking sense, or will he persevere with this current approach that will lead, he hopes, to any of his six attackers fitting into those three slots inter-changeably?  It'll be fascinating to see who he sends out against Fulham, as he protects his unbeaten home record in the Premier League at Stamford Bridge.
One team we haven't spoken much about so far is Aston Villa. Following that great opening day win against Arsenal, they've lost three straight, so is it vital they don't continue on that slippery slope with another loss at Norwich?
Villa have very happy recent memories at Carrow Road, which I'm sure will help them on Saturday.  Their 2-1 win there in May came a few days after the 6-1 thrashing of Sunderland, which effectively saved Villa from a nerve shredding last day survival match against Wigan.
Norwich will be a good test for a Villa side who have lost three on the bounce since that terrific opening day win at Arsenal.
Obviously, there's one game that stands out on Sunday, Manchester City vs. Manchester United. Who do you think will win? And what impact, psychologically, will victory have for either side?
It will give either side a huge lift, as the loser faces having just 7 points from their opening 5 games.  United will want to replicate their 3-2 win at the Etihad last season (although perhaps not after giving up a 2-0 lead) while City will be desperate to cement their title credentials after a somewhat unconvincing start to the season.  Here's a decent omen for the blue half of Manchester; they have scored in their last 52 home Premier League games, and since the start of last season they have the most clean sheets in the Premier League with 21.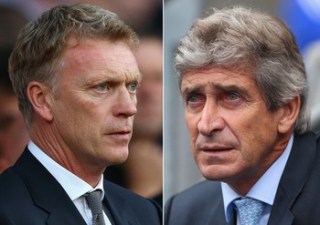 With some tricky games to negotiate this weekend, which team will be top of the table on Sunday evening; Arsenal? Liverpool? Or Tottenham?
I think Liverpool have a great chance of retaining top spot. Unless Southampton hit their stride with immediate effect, Liverpool will win at Anfield tomorrow and move onto 13 points. It's their last Premier League game without Luis Suarez available, but one nagging doubt I have is how they cope without Coutinho who was brilliant before getting injured at Swansea on Monday.
Out of all the new transfer deadline day signings we've now seen in action, is there anyone that has really stood out for you?
Mezut Ozil is the obvious choice. Arsenal seem to have gone from pretenders to contenders with one swish of a pen on a rather large check. Gareth Barry was superb on his debut for Everton against Chelsea last Saturday. Perhaps he can use his loan move to force his way back into the England squad.
Finally, what storylines are you most looking forward to this weekend in the full slate of games?
A side from the games I am involved in at Stamford Bridge and the Etihad Stadium, I'd say the game between Cardiff and Tottenham could deliver the goods. Spurs are looking very good indeed and Christian Eriksen could be the steal of the transfer window, but as we saw on the second weekend of the season when they shocked Manchester City, Cardiff are no slouches at home and will really go after the North Londoners. Could be a cracker.