When watching soccer on TV, have you ever sat there and wondered what the man behind the microphone really thinks?
Maybe this will go someway to helping with that.
In the latest edition of "View from the Booth" NBC Sports' lead soccer announcer Arlo White talks about Tottenham vs. Chelsea, Manchester City and Arsenal's title credentials and much more Premier League news.
(MORE: View from the Booth Archive)
You can hear Arlo calling live games this weekend on NBC and NBC Sports Network, and watch every single game available live online via NBC Sports Live Extra,
Let's get to it.
Are you still in shock after Manchester City comprehensively dismantled Manchester United? And do you think Manuel Pellegrini's side can sustain that level of play throughout the season?
The thought crossed my mind after 50 minutes, when Samir Nasri put City 4-0 up, that we might see the sort of seismic, once in a generation result that Manchester United achieved themselves in thrashing Arsenal 8-2 a couple of seasons ago. City were tearing United apart and had achieved a level of performance beyond anything we've seen in the Premier League so far this season. To United's (and Wayne Rooney's) great credit, they displayed defiance in the face of humiliation and great pride in playing for such a successful and significant club. In addition however, Yaya Toure took a bit of a breather in the center of the park after his hitherto awesome display, which did let United off the hook.
Vincent Kompany was incredible. An absolute rock at the back. Did you see his lung busting run into the United penalty area before Navas crossed for Nasri's goal? It distracted me on the call, and clearly upset the United defense. It was an incredible display of desire and athleticism, and it was a finger in the eye to the convention of center backs knowing their place.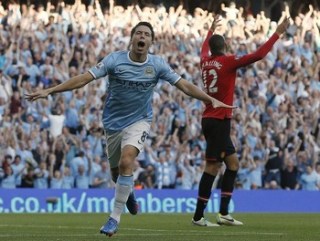 I could reel off a list of City names who excelled, but to Kompany and Toure I would add Aguero, Kolorov, Navas and Negredo as those having stupendous games.
Can they keep it up? They won't play like that every week that's for sure. I have a theory that teams who carry a genuine threat in wide areas (pace, guile, touchline hugging wingers) have a wonderful chance of success this season, as the trend seems to be to play more narrow in the attacking third of the pitch, which is clogging up the space. City have width (Navas is fantastic) and that is part of the reason they have to be favorites to regain their Premier League title this season.
With Arsenal now winning eight on the bounce in all competitions since that opening day loss to Aston Villa, are they the title favorites? That vibe has started to gather momentum in the past few days, but do you expect that game at Swansea to be their biggest test yet?
No, I think City are favorites, but Arsenal are in the mix for sure. Whilst prepping to call the Swansea v Arsenal match, I was reminded of just how much attacking talent Arsene Wenger has at his disposal in his midfield alone. Mesut Ozil is world class. Aaron Ramsey has scored 7 goals in 7 matches this season, and not only that, he is second in the Premier League in touches (behind Yaya Toure) and equal first in tackles (with Lucas of Liverpool). Santi Cazorla and Mikel Arteta will see Premier League action again soon. Jack Wilshere will be the best English midfielder of his generation. Tomas Rosicky it still a talent. Then there's the injured duo of Alex Oxlade-Chamberlain and Theo Walcott. It's an embarrassment of riches.
However, it's a different story up front.  Olivier Giroud has produced the goods so far, but there has been recent talk of a knee problem.  If he succumbs to that issue, another injury, or just a simple barren run of form, then the Gunners are in a spot of bother. Niklas Bendtner played his first Arsenal match for 767 days at West Brom on Wednesday in the League Cup. In Niklas Bendtner's mind, Niklas Bendtner is the greatest player that ever walked the planet, so let's see if his talent can eventually break the shackles of the reality that he's been decent, full of promise, but ultimately disappointing so far. Arsenal might need him.
The big game this weekend is of course Tottenham vs. Chelsea early on Saturday. Will this match act as a measuring stick to see if both teams can challenge for the title, like they think they can?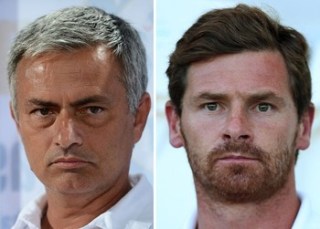 I've seen more of Chelsea (3 games) so far this season, than I've seen of Spurs (0 games). Chelsea's squad is packed with talent, but it is taking time for Jose Mourinho to mold them into the team he wants, and the process is producing as much selection controversy as it is Premier League points. I cannot wait to see if Juan Mata features in this game. He had a good run out at Swindon in the League Cup, but it's the Premier League that matters, so is Jose ready to give him another go? We shall see. It's an issue that is beginning to dominate the agenda with Chelsea, and not in a positive way.
Mourinho has his 'anointed one' in Oscar. The young Brazilian responded very well to his elevation with a good performance against Fulham. He was always keen to receive the ball and also worked hard when Chelsea didn't have it. I thought Fernando Torres looked lively and confident when he came on in that match. I wonder if he is about to embark on a decent run of goals?
Look at Spurs. Bale has gone but they have won 8 of their 9 matches so far this season, scoring 22 goals and conceding just 1. But that '1' was a crucial goal to give away. It was scored by Olivier Giroud and it won the North London derby for Arsenal. Can Spurs win the big one? History suggests not, they've only beaten Chelsea three times in 42 Premier League encounters, but this is the time for them.
Their squad is packed with talent.  Soldado, Paulinho, Lamela, Eriksen etc have added a different dimension to the club. If they can beat Chelsea, and look convincing in doing so, it'll set tongues wagging that perhaps they might be involved in the title race down the stretch.
Are you sad to see Paolo Di Canio exit the Premier League? Do you think he was given a fair crack of the whip? And who would you like to see replace him? 
I wouldn't say that I'm sad and I certainly wouldn't say that I'm surprised. We spoke to Jozy Altidore before the season started and when I asked him about Di Canio's methods he replied "Err, it's different." Jozy was extremely diplomatic, but I read between the lines that Di Canio's idiosyncratic methods might lead to trouble ahead.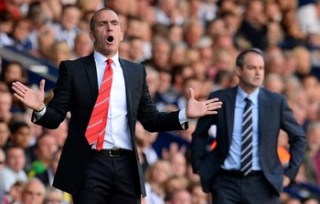 His reaction after the final whistle at the Hawthorns was simply bizarre. It was his Phil Brown moment. I just didn't understand what he was trying to achieve. Was he thanking the fans for their support? If so, why didn't he approach them closer? Was his posture defiant or actually quite aggressive? If it was intended to placate a disgruntled away end it failed catastrophically. Sunderland came out of the game with more concern about their form and more evidence that their manager was a loose cannon, so they acted.
Do you remember last year when Brian McDermott and Nigel Adkins lost their jobs at Reading and Southampton at relatively early stages of the season?  There was uproar. In contrast, the sacking of Di Canio just 5 games into the season was greeted with a collective and knowing nod that said we all expected it.
After going through Roy Keane, Ricky Sbragia, Steve Bruce, Martin O'Neill and now Paolo Di Canio since the start of the 2008/09 season, Sunderland need a period of stability.  Their next appointment is absolutely vital.
What about Martin Jol at Fulham, he must be worried? It is ridiculously early to talk about sackings, but the Cottagers have looked pretty woeful in recent weeks. Is there now too much pressure to start the season well, what with the even bigger financial incentives?
There is pressure that's for sure. We've already seen one 'MJ' removed from Craven Cottage this week, but thankfully for Jol, it was the Michael Jackson statue from outside the stadium.
It's far too early to really assess Fulham this season. They were beaten at home by Arsenal, who we now know are a terrific side this year. They've also traveled to Chelsea and lost. I wonder what could have been if Darren Bent had scored with that great first half chance?
But, where there is Berbatov and Bent, Parker and Sidwell, Hangeland and Riether, there is hope.
Fulham have a crucial run of 4 games now, after which, we'll know more about their prospects this season. They face Cardiff at home this weekend, and follow that with Stoke (H), Crystal Palace (A) and Southampton (A). Those are all teams that the Cottagers will be competing with, so they must gather a decent haul of points.
Finally, what are you really looking forward to this weekend?
For me, it's the game at the Liberty Stadium between Swansea and Arsenal on Saturday afternoon (12:30pm ET).  I can't wait to call this one on NBC with Graeme Le Saux. The last time we were in South Wales we were treated to a terrific match between the Swans and Liverpool that'll be forever known as the 'Shelvey game'. This game could be even better.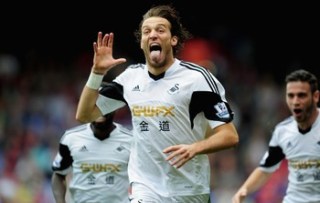 Swansea are so impressive.  Michu has started scoring goals again and they seem to have a batch of wonderfully inter changeable Spaniards! I really liked Pozuelo when he came on against Liverpool. But I also liked Pablo Hernandez when he came on against Manchester United on opening day.
Swansea have had a busy run of games. They followed the Liverpool match on a Monday night with a game in Valencia on Thursday, then they were in London on Sunday to face Palace, before a midweek trip to Birmingham in the League Cup. They will be happy to be at home (where they are due a win in the Premier League), and Michael Laudrup has rotated the squad very effectively.
This is a massive test for both sides, but it's got all the purest ingredients to satisfy the appetites of neutral fans who like purposeful passing Football. Don't miss it!
Enjoy the Premier League weekend everybody…