On Friday morning FIFA President Sepp Blatter has revealed that a special committee has been organized to try and tackle the scheduling options available for the 2022 World Cup in Qatar.
What took you so long?
With fans, officials, players and managers up in arms about playing in the intense heat of the Qatari summertime, many are clambering for a switch to a Winter World Cup. So FIFA has to decide to consult medial experts, media, influential European leagues and sponsors, to come to a compromise.
We need to carry out very deep consultations and investigations and show some diplomacy and wisdom," Blatter said following a two-day meeting in Zurich. "World Cup 2022 will be played in Qatar. There you have it. About the heat, you're entirely right, and I indeed say that we should have spoken about heat before, and in the bid documents it clearly said that it was hot in Qatar."
Recently Qatar has also come under intense scrutiny about abusing labor laws and putting the lives of migrant workers in harm as they rush to build the new stadiums.
"As to the working conditions," Blatter said. "Throughout the world, this is not Fifa's remit. We cannot assume the duty of supervising security in building sites. As to what has happened now, of course we're not indifferent to that. It does concern us and for this reason a trip to Qatar is now planned."
Earlier Friday, FIFA Vice President Jeffrey Webb said, "I don't think there should be a decision today. We definitely have not been presented with an analysis. We don't know where the stakeholders are, so I think it would be irresponsible for us to take a decision today."
Leader of the Asian Football Confederation, Sheikh Salman bin Ibrahim al-Khalifa, will lead the investigation.
It seems as though almost every day more pressure is mounting against the 2022 World Cup in Qatar.
Today is no different, as Premier League managers have lined up in opposition of the event. Many fear a switch to the Winter would throw up plenty of logistical issues for soccer leagues across the globe, especially Europe.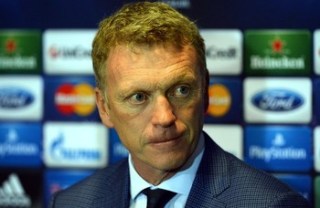 Manchester United manager David Moyes is the latest leading figure to call for the World Cup to be switched. Moyes believes there's no way it can take place in the summer, and changes will need to be made to the English domestic competitions.
"I think there would be no choice that it would have to move," Moyes said. "Maybe you'll need to get rid of FA Cup replays and limit the League Cup, maybe something along those lines."
Moyes also believes English soccer would be affected for a long time around the much-maligned World Cup.
"I think things would need to be altered in the year before and the year after, certainly," Moyes said. "I'm sure the Premier League and others are already starting work on that and thinking about it. It does look as though it is going to have to be changed. If it was played in January it could be the equivalent to having a winter break. That would obviously extend things. I'm sure the people in power will try to make the right decisions."
Elsewhere in the Premier League, Arsenal manager Arsene Wenger had his say on FIFA ExCo. looking into the possibilities of a Winter World Cup.
"To me it looks reasonable to play in the winter," Wenger said. "Because the only thing that matters is the safety of the supporters who go there and attend the games. The players can cope with the heat because they are prepared. They will be in great condition."
But should there be a new vote on the host for the 2022 World Cup given all of the unrest so far? Wenger doesn't think so/
"No, unless there are some irregularities proven," Wenger said. "But if nothing irregular has happened, why should you re-vote? You have to respect the vote and adapt the situation."