The FIFA rules regarding player nation eligibility are muddy, murky, and downright confusing.
However, reports all over England are indicating Roy Hodgson will try his hardest to recruit Manchester United starlet Adnan Januzaj, despite the player being of Belgian and Kosovan descent.
Even if he ultimately cannot play for England, he is already eligible to represent five (!!) countries: Belgium (his birthplace), Kosovo (his parents' birthplace), Turkey (his grandparents' birthplace), Serbia and Albania (due to the disputed political status of Kosovo).
Isn't that a bit ridiculous? Jack Wilshere thinks so.
"The only people who should play for England are English people" Wilshere emphatically told the Daily Mail. "If you live in England for five years it doesn't make you English. If I went to Spain and lived there for five years I'm not going to play for Spain."
If Januzaj continues to shine for Manchester United, obviously Hodgson will push hard for his services.  But, while maybe harsh, broad, and a bit ignorant, Wilshere makes his point.
What makes someone a member of a certain nationality? Must you hold a passport to a certain country to represent them? Can you only represent the country you were born in? What about the nationality of your parents or relatives?  What of players born elsewhere, but move to their home countries while very young and are raised there?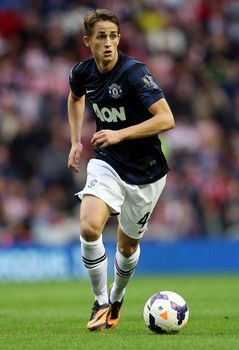 The lines are incredibly blurry, and nobody knows the right answer – or if there even is one.  But Wilshere certainly believes, in this case, it's wrong.
"We have to remember what we are, we are English and we tackle hard and we are tough on the pitch and we are hard to beat. We have great characters. You think of Spain and they are technical, but you think of England and you think they are brave and they tackle hard."
While style of play may not be the biggest issue, the Arsenal star certainly makes his opinion clear.
The rules are quite confusing.  Reports dispute whether Januzaj can play for England after this year, or whether he would have to wait until 2018.  The latter is more likely, since FIFA requires a player remain in his home country for a full five years after the age of 18, or gain five years of schooling in that country before 18.
Januzaj – exactly 18 years old – has completed neither, but some in England still cling to a lingering FIFA statute that states a player is eligible for a country after living there for two years.  This statute was replaced by the five-year rule, but for some reason was not stricken from the rule book.  While an unlikely loophole, it remains to further muddy the waters.
Is your head spinning yet? If not, you're better than most.
Whether Januzaj is eventually able to play for England or not (it seems unlikely), the rules remain both confusing and off the target.  It would seem some serious work must be done.
But what makes someone English? Or French? Or Belgian? Or American? It's a tough job, but the line must be drawn somewhere, and it's what FIFA must begrudgingly do.