Friday was the busiest day yet in terms of filling up the field of 32 for next year's World Cup in Brazil.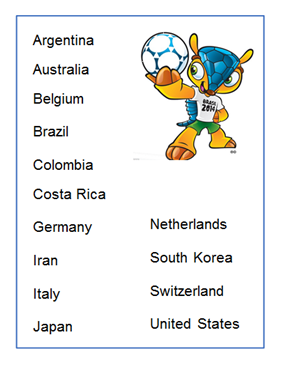 The total now stands at 14 after Germany, Switzerland, Belgium and Colombia all grabbed spots in the next quadrennial tournament. Honduras just missed on clinching its spot; the small Central American nation needs just a draw on Tuesday for safe arrival into its second consecutive World Cup.
Expect a lot more of this on Tuesday when several nations have a chance to qualify.
For now, here is the latest list: