(This list has since been updated here… )
After a frantic final day of World Cup qualification across the globe on Tuesday, 21 teams have now officially qualified for FIFA's 2014 World Cup in Brazil next June.
But it was far from easy for many nations.
England left it to the last game but sealed qualification with a win over Poland, while Spain and Bosnia also left it late to reach the pinnacle of global soccer. Plenty of big European names haven't reached the dance yet, with Portugal, France, Sweden and Croatia all in the playoffs.
(MORE: The best night ever in CONCACAF qualifying? How the historic night unfolded on Twitter…)
As for CONCACAF, my word, what an incredible night as the USA scored twice in injury time to beat Panama 3-2, knocking the devastated Panamanians out and inadvertently sending old foes Mexico through to a playoff with New Zealand with El Tri looking dead and buried.
In South America there were some twists and turns, as 2010 World Cup semifinalists Uruguay now have a playoff series with Jordan standing between them and making 2014. It's all up in the air for La Celeste.
So, without further adieu, here's the full list of nations who have reached the World Cup, and details on which nations are facing a nerve-shredding playoff scenario.
Congratulations to those who've made it… now the hard work begins!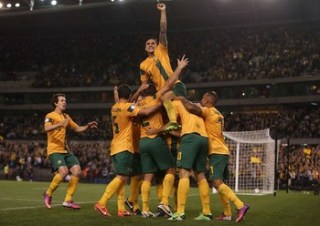 AFRICA
No direct qualifiers yet
Playoff contenders (after 1st leg): Ghana lead Egypt 6-1, Burkina Faso lead Algeria 3-2, Ivory Coast lead Senegal 3-1, NIgeria lead Ethiopia 2-1, Tunisia and Cameroon level at 0-0.
Qualifiers decided after second legs played in November
ASIA
Qualified: Japan, Australia, South Korea, Iran
Playoff contender: Jordan (will play Uruguay in a home and away series, winner advances to World Cup)
EUROPE
Qualified: Spain, Holland, England, Germany, Switzerland, Italy, Bosnia-Hercegovina, Russia, Belgium.
Playoff contenders:  Croatia, Sweden, Romania, Iceland, Portugal, Greece, Ukraine and France (these eight teams will be drawn against each other, and the four winners will advance to World Cup 2014)
NORTH & CENTRAL AMERICA
Qualified: Costa Rica, United States, Honduras.
Playoff contender: Mexico (will play Oceania winner New Zealand in a home and away series, winner advances to World Cup)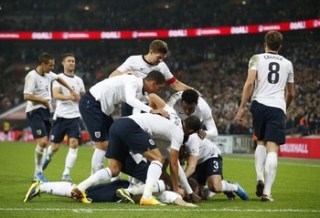 OCEANIA
No direct qualifiers

Playoff contender: New Zealand (will play 4th placed CONCACAF team Mexico in a home and away series, winner advances to World Cup)
SOUTH AMERICA
Qualified: Argentina, Brazil (hosts), Chile, Colombia, Ecuador
Playoff contenders: Uruguay (will play Asian side Jordan in a home and away series, winner advances to World Cup)