UEFA Champions League's group stage resumes on Tuesday, with Groups E through H starting the phase's third round of action. With special focus on the matches in London, Gelsenkirchen, and Milan, here's a preview of the week's first eight games:
CATCH THEM AT THE RIGHT TIME
Arsenal (England) vs. Borussia Dortmund (Germany)
Kickoff: 2:45 p.m. Eastern, London (Emirates Stadium)
There's never a right time to face Borussia Dortmund, but Tuesday will be as good as any. That's because last year's runners-up are going through a lull, if you can call coming off a weekend win as a lull. But their 1-0 over visiting Hannover was unconvincing, and it came on the back of their first league loss of the season (Oct. 5, at Borussia Mönchengladbach). With midfielder Ilkay Gündogan and right back Lukasz Piszczek out, BVB are still shorthanded, the returns of attacker Marco Reus, midfielder Nuri Sahin, and left back Marcel Schmelzer papering the cracks in a still hampered team.
But that hamstrung side is still one of Europe's best, particularly going forward. Poland's Robert Lewandowski, one of the world's best forwards, sees his threat augmented by Reus, midfielder Henrikh Mkyhitaryan, and winger Pierre-Emerick Aubameyang – the attacking three in Dortmund's 4-2-3-1 formation. Creative and intelligent in their decisions, ambitious and unrelenting with their movements, the quartet has combined for 19 league goals and sparked the Bundesliga's best attack (the team with 22 goals in nine games). If they can get at Arsenal's back line, they'll provide the sternest test of the season for a decent if vulnerable unit.
Being able to get at that defense is not a given. Borussia Dortmund loves to play on the counter, particularly under these circumstances (on the road, against quality opposition, when the stakes are raised). As we saw against Napoli, having a team cede possession almost took Dortmund out of their game. While Arsenal won't do the same, the Gunners' attack won't depend on sending players forward (exposing themselves to counters) to execute. The likes of Mesut Özil, Santi Cazorla, and Aaron Ramsey don't need the help. Secure at the back, Arsenal may force Dortmund onto its front foot.
"Their efficiency is their quality, [Dortmund's] ability to take their chances," Arsenal manager Arsène Wenger explained. "We go into the game focused on our quality and performance."
Without defensive midfielder Mathieu Flamini (recovering from a concussion), Arsenal may be more vulnerable, but against a Dortmund side that isn't clicking at last year's levels, his loss can be overcome. If the Gunners are careful in their approaches and mindful to balance their defense when their fullbacks push forward, they should be able to continue their early season success.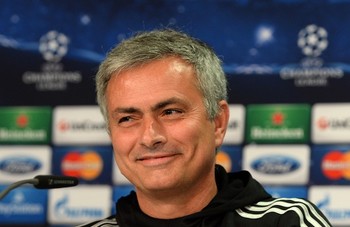 A CHANCE TO REGAIN CONTROL
Schalke (Germany) vs. Chelsea (England)
Kickoff: 2:45 p.m. Eastern, Gelsenkirchen (Veltins-Arena)
Their opening round loss at home to Basel was shocking, but Tuesday's game in Germany is why it was a bigger deal for the Swiss champions than Chelsea's Champions League hopes. With a win over Schalke — a win the former champions would always be favored to get — José Mourinho's side reclaims control of Group E.
Chelsea enter the day on three points, trailing group-leading Schalke by the same amount. Win in Gelsenchirken, and they move into a tie for first, but with two games remaining at home (one against group strugglers Steaua Bucharest), they'll be back in the driver's seat. Follow up by holding serve at home, and the 2011-12 champions will have 12 points, and that's before considering a possible result at Basel. Like today's game in Germany, they'll be favored to win that one, too.
That's the reality of a Group E, a decent but not exceptionally tough quartet, but Chelsea's largely overlooked form helps the perception they're in control. The team's undefeated since losing to Basel, claiming five wins in six games, and although there's an element to their recent performances that's more opportunism than prolonged dominance, those quality would have come in handy last month against Basel. This team is making progress.
"The profile of the team is different to when I was here before," Mourinho said, speaking to that progress. "We used to be physically very strong but things are different now. We have to play a different kind of football with a different philosophy. I am building a new side and it's very enjoyable."
That process should be far along against a Schalke team who, despite their weekend victory, struggled against Germany's last place team, Braunschweig. Some of that may have been the absences Klaas-Jan Huntelaar, Kevin Prince Boateng, Jefferson Farfan, and Jermaine Jones (Boateng and Jones are expected to return on Tuesday), but the team's poor defending also played a part. In nine Bundesliga matches, Jens Keller's side has given up 19 goals.
That form hasn't been replicated in Champions League, where Schalke have gone 180 minutes without allowing a goal, though that's likely to change on Tuesday. Chelsea have already scored five times in Champions League, have put in seven goals in their last two league matches, and could bring Oscar and the hobbled Andre Schurrle back into a team that scored four times on Saturday.
And consider the talents that have gone unmentioned — Eden Hazard, Juan Mata, Fernando Torres — and it's easy to see why an early stumble hasn't taken away Chelsea's favored status. The question is whether they can preserve that place today at Schalke.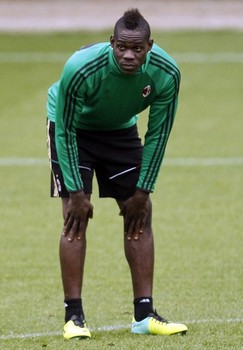 REAPPLYING WHAT WORKED BEFORE
Milan (Italy) vs. Barcelona (Spain)
Kickoff: 2:45 p.m. Eastern, Milan (San Siro)
At the time, it was one of the tournament's biggest surprises, Milan opening last season's knockout round with a 2-0 upset of visiting Barcelona. After struggling to get through a group where they'd been the seeded team, 90 perfectly executed minutes left Rossoneri were on the verge of eliminating the tournament favorites. After a half-season being maligned by the Italian press, Max Allegri delivered a masterpiece.
The second leg brought Milan back to earth. Their 4-0 loss at the Nou Camp undoubtedly left a lasting impression, one that reinforced how they took their unlikely lead.
"We need to play with courage and sacrifice against the best team in the world," Allegri said on Monday. "We must try to make as few mistakes as possible. Barcelona will have the ball more than us, so we have to play a game similar to last year's home tie."
He's not giving away any secrets. Every team tries to hit Barcelona on the counter, and with the exception of Real Madrid and Bayern Munich, they bunker while doing so. Last year, Milan's success saw play funneled to the middle, the ball won and given to Ricardo Montolivo, with Stephan El Shaarawy targeted by long passes. Though some of the other names have changed (Milan now having Mario Balotelli available, have acquired Kaká), the method will largely be the same.
Two key additions on Barcelona's side give them more options. Brazilian star Neymar was brought in  for situations like these, giving Barça a wide option that may prevent Milan from overloading the middle. If the Rossoneri don't adjust — if they decide it's not worth giving Lionel Messi more room — they'll dare Neymar to beat them.
Gerardo Martino may also be a factor. The new Barcelona boss has encouraged his team to play more direct when necessary. That would mean Barça passing over Milan's midfield block before they set up. It could suggest a willingness to make earlier adjustments than we saw from Tito Vilanova and Jordi Roura.
Those idiosyncratic differences don't change the larger picture, one that's similar for almost all of Barcelona's matches. The Blaugrana will be given control and asked to move through a packed defense, one that will be looking to create their opportunities in transition. If Gerard Piqué and Carles Puyol hold up and the Milan defense breaks down, this will seem like a very Barcelona affair. If, however, Milan can replicate this February's effort (or if Barcelona are caught looking ahead to this weekend's Clasico), the result may come down to how well the underdogs take the few chances they'll create.
Others
All matches kickoff at 2:45 p.m. Eastern
Marseille (France) vs. Napoli (Italy), Stade Velodrome, Marseille – This will be l'OM's easiest match of the tournament, and they're still underdogs. With Arsenal having already claimed three points at the Velodrome, Napoli will be pressed to do the same. They'll be without left back Juan Camilo Zuñiga, while Marseille will be missing center back Lucas Mendes.
Porto (Portugal) vs. Zenit St. Petersburg (Russia), Estadio Dragão, Porto – If Porto has designs on winning Group G, this is a must win. A second loss at the Dragão (having already fallen to Atlético Madrid), could leave Porto could be six back of first after Tuesday's action. Zenit will also be hoping for a result, having registered one point through two rounds, but will have to do so without Axel Whitsel. The Belgian international is suspended after his red card against Austria Wien.
Austria Wien (Austria) vs. Atlético Madrid (Spain), Ernst-Happel-Stadion, Vienna – Austria, winless in five all-competition matches, sees Diego Costa return for Atleti, Diego Simeone's leading scorer having finished his two-match suspension. Despite coming off a weekend loss, their first of the season, Atlético will be big favorites to maintain their perfect Champions League start.
Celtic (Scotland) vs. Ajax (Netherlands), Celtic Park, Glasgow – With these teams combining for one point through two rounds, the pairing looks set to compete for Group H's Europa League's spot. If, however, one team can sweep these next two games (the teams meeting in Amsterdam in round four), Milan could have a challenger for their second round spot. If that challenger's Ajax, they will have to overcome the losses of Niklas Moisander and Ricardo van Rhijn, both late decisions. Celtic will be without Scott Brown (suspended), Adam Mathews, and Derk Boerrigter.
Steaua Bucharest (Romania) vs. Basel (Switzerland), Arena Najtionala, Bucharest – Like Marseille in Group F, Steaua has become the team from which opponents must take points. Schalke and Chelsea have already done their part, putting the pressure on Basel to deliver on Tuesday. While a draw is a very respectable result, it will also see Basel give back some of the points they gained with their win at Stamford Bridge. Dropping points to Steaua could become a deciding factor in Group F.