Many Americans were excited to see Old Man Friedel get the call for Tottenham this weekend, even if it was to spell Hugo Lloris following the head injury he suffered against Everton.
It was Friedel's 450th Premier League appearance and the 42-year-old marked the occasion with a solid performance even if the lone goal scored on him did prove to be the difference in the game.
Following the match, Friedel spoke about Spurs' goalscoring woes. "I really do not think that, come the end of the season, our goal tally will be one of the lower ones," the American said. "It will be right up there. We see the quality in training on a daily basis and it is not a lack of confidence or anything of that nature."
Words spoken like a true leader, one with an even-keeled perspective and long-term outlook. In fact, while watching the former U.S. international between the sticks, I couldn't help but think that someday he'll be managing in the Premier League (he currently holds his UEFA B-level coaching license).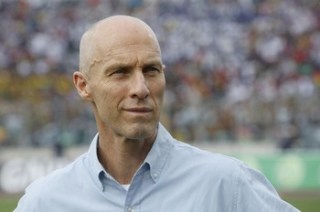 But will he be the first American to achieve that distinction?
My instincts tell me 'no', that another Yank will beat him to it, possibly sooner than many think.
Fulham's poor run of results have raised flags over the future of Martin Jol and it seems only a matter of time before he's cut loose.
If the stars align, that moment could correspond with the impending departure of Bob Bradley from the Egyptian National Team following their second-leg playoff with Ghana.
Sure would be a heck of a way for Fulham's new American owner Shahid Khan to make a splash.