The playoff round in Europe's World Cup qualifying procedure are a fantastic reminder that not only does Europe have just an unbelievably strong lineup of teams, but also how difficult it truly is to make the World Cup.
The following have already qualified: Italy, Belgium, Switzerland, Germany, Spain, Russia, Netherlands, Bosnia, and England.
However, that leaves four more spots for European teams to snatch, and the matches to take place Friday are a treat.
First up is Iceland at Croatia at 2pm ET.  The Croatians are the favorites in the tie, but the team is in a state of flux and with the first leg in Reykjavik, it's a chance for Iceland to not only make a statement but put themselves in an envious position.
With Croatia losing their last two matches in the group stage of qualifying to Belgium and Scotland, manager Igor Stimac decided to resign after a tumultuous one year in charge. Niko Kovac has taken over, and the Blazers will look to follow the Berlin-born man's half-German, half-Croatian playing mentality.
At 2:45 the other three matches get under way.  These will no doubt be headlined by the matchup between Cristiano Ronaldo's Portugal and Zlatan Ibrahimovic's Sweden in Lisbon.
Both teams are coming off vastly different stories in their group stage travels.  Portugal got what appeared to be a cake walk of a draw, but could not overcome a surprisingly strong Russia side and finished in second place by 1 point.  Their 21 points was the second-most of any group-stage runners up.
Sweden, on the other hand, faced a very difficult draw with Germany, Austria, and Republic of Ireland all in the mix and surprised a few by qualifying for the playoff round, even coming back from 3 goals down to draw 4-4 with Germany in Berlin.
The Swedes have come out swinging in the press before the match, with Ibrahimovic saying that "we deserve to go to Brazil more" despite the Portugese being the favorites.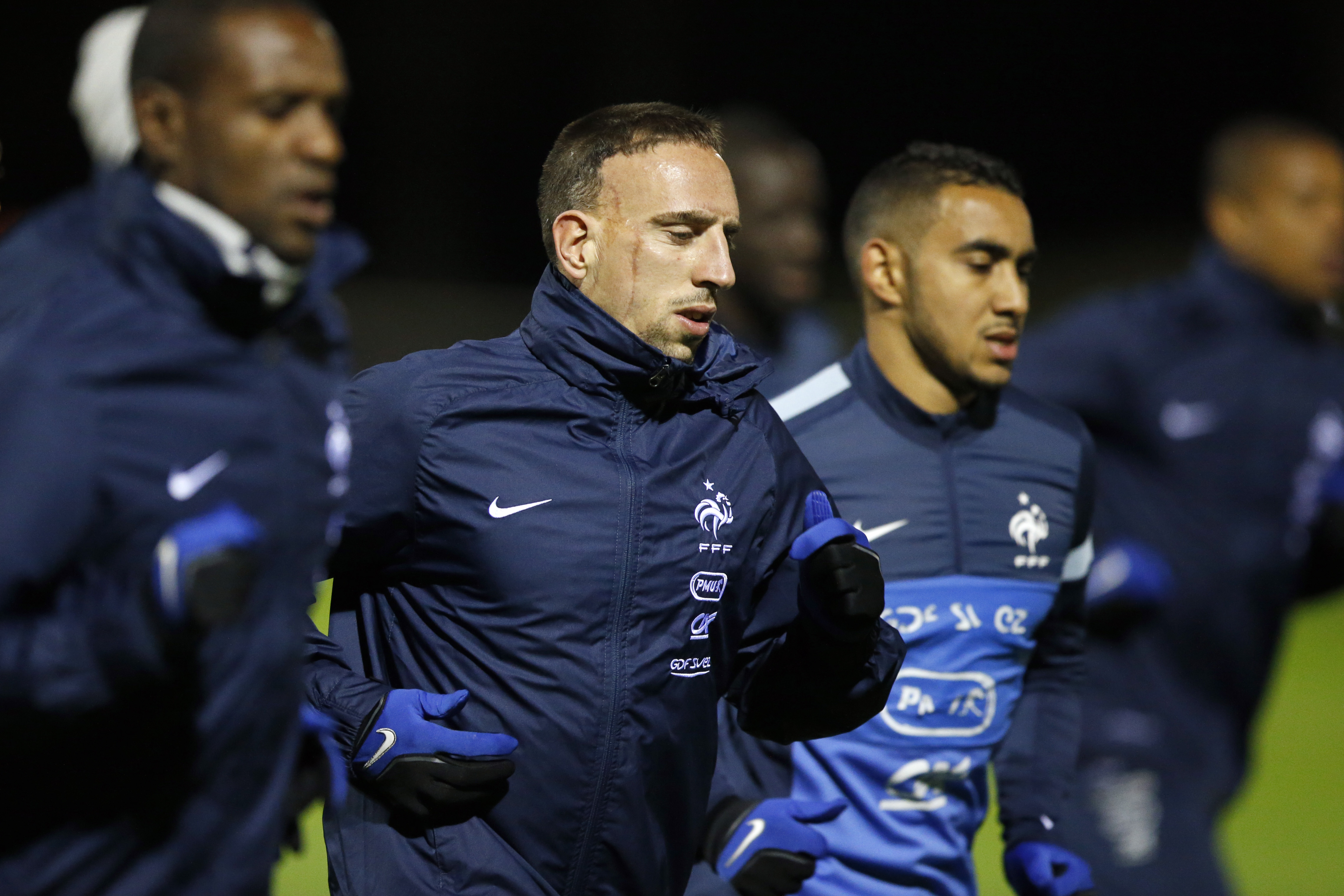 France hosts Ukraine in another exciting draw.
Les Bleus had a horrendous draw in the group stage, with the presence of defending champoins Spain in the five-team group making automatic qualification almost impossible.
However, their trek to the 2014 World Cup won't be a guarantee either against a Ukrainian side that has kept seven clean sheets in a row. Seven!
France, despite boasting big attacking names like Karim Benzema, Paul Pogba, and Ballon d'Or favorite Franck Ribery, have also held a strong defensive unit, allowing just two goals to Belarus in their last six matches dating back to June.
Finally, Greece has Romania in their path to Brazil as the Greeks only missed out on automatic qualification on goal differential having finished level on points with Bosnia.
The Greeks come into the match in Athens having kept a whopping 11 clean sheets in their last 12 matches, a 3-1 loss to Bosnia the only exception.  Their outstanding defensive form is being led by Borussia Dortmund's Sokratis Papastathopoulos, who has taken the defensive leadership all on his own in the long-term injury absence of young star Kyriakos Papadopoulos.
The Romanians are no slouch, however, having pipped Turkey and Hungary for their spot in the playoff round.