On Thursday the newest professional soccer team in the USA were finally named and given club colors and a badge to go with it.
Ladies and gentleman, please welcome the Oklahoma City Energy FC for the 2014 USL Pro season.
Blimey, that's a mouthful…
Anyway, I'm sure a snappy abbreviation will catch on very quickly and I have to say, I do like the colors and the new club badge a lot. It's all very Republic of Ireland and Seattle Sounders-ish. Owner Bob Funk Jr. has done a good job with the branding, as the USL's portfolio of clubs spreads to OKC and Sacramento for the 2014 season.
Soccer in the second and third tiers of the U.S. is growing exponentially.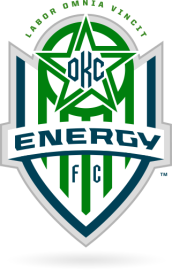 (MORE: Let the battle commence in Oklahoma City, as USL-NASL square off)
USL Pro setting up shop in OKC has been a long-winded process with two different business groups scrapping for soccer supremacy in the Southwest city. A few months back both a USL Pro and NASL franchise were awarded to OKC. The NASL will bring a team to OKC in 2015, but first the Energy and USL will look to push soccer to new boundaries out West.
Will a new version of 'Soccer City USA' soon spring up in Oklahoma City?
Jake Edwards, Vice President of USL Pro is extremely excited to welcome OKC Energy FC to the league.
"It was an easy decision to make to select this ownership group," Edwards said. "Because we knew that they had the capability, experience and the vision to not only be one of the best teams in our league off and on the field, but also have a realistic chance to bring Major League Soccer to Oklahoma in the coming years."
For explanations about the new 2014 home and away jerseys and the idea behind the clubs name and logo, the Energy's official website has all the latest.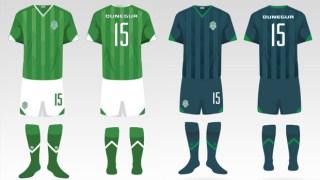 Will pro soccer in OKC take off? We will have to wait and see but the team are certainly planning big for the future. During their inaugural season the side will play at a high school stadium in Oklahoma City while their 7,000 seater soccer-specific stadium is being planned out and built. Further down the line that stadium could be expanded to 20,000 as a Major League Soccer side is the ultimate goal.
Can the Energy surge in their first season as a pro club? Or will it be lights out for soccer in OKC? Sorry, couldn't help myself…