We begin to roll out our choices for the league's top defender, top goalkeeper, top rookie, MVP and more:
Today we look at ProSoccerTalk's writer's picks for Major League Soccer's Defender of the Year: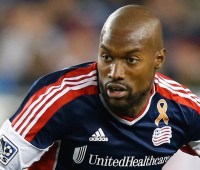 Jose Goncalves, New England
I had to go to the stats for this one – to one stat, that is: games played. Sporting Kansas City's Matt Besler is as smooth as they come, tackling and intercepting without fouling (fewer than once per game on averaged), and he reads the game as carefully as a real estate lawyer reads contracts. But he played just 23 times this year for SKC. That's not his fault … but if we're talking about biggest impact to a defense, then its Goncalves, who played in all 34 Revolution matches. If not for the unheralded Portuguese arrival – a darn smooth operator in central defense, himself – now way New England makes it to the playoffs for the first time since 2009.
.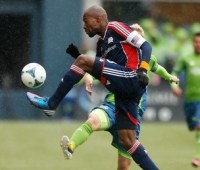 Jose Goncalves, New England
Interesting race this year. Besler missed a lot of time with the national team. The LA Galaxy's Omar Gonzalez had a prolonged dip. In their wake, I saw this as a race between Goncalves, New York's Jámison Olave and Kansas City's Aurélien Collin, and I went with the Portuguese. Olave's infrequent mistakes were a tiebreaker of sorts, whereas I just felt Goncalves was better than Collin, particularly in one-one-one situations.
.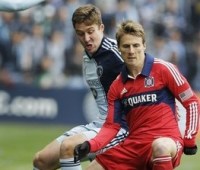 Matt Besler, Sporting Kansas City
Another incredible season for Besler as he marches on with his hometown Sporting Kansas City squad. The American defender has also had a breakout season on the international stage and should be a clear starter for the United States when the first game of the World Cup rolls around this summer. From Notre Dame stud to MLS star and now a USMNT veteran in the making, it's been an incredible rise for the soft spoken center back. His pace, reading of the game and focus has seen him rise to the top in KC. I suspect the best is still to come.
ProSoccerTalk's choices for MLS awards
Wednesday: Defender of the Year
Thursday: Goalkeeper of the Year
Friday: Rookie of the Year
Monday, Nov. 25: Coach of the Year
Tuesday, Nov. 26: MLS Most Valuable Player
Wednesday, Nov. 27: MLS Best XI