Okay, about this time last month I stumbled upon the dreaded "World Cup draw simulator" and plenty of the PST regulars have enjoyed endlessly clicking to try and see which nations the U.S. national team will be paired up against in Brazil.
It's time to have another go folks, here's the World Cup draw simulator… this will bring you hours of fun.
Or more than likely iprovide plenty of sleepless nights for soccer fans of every nation between now and the FIFA World Cup draw on December 6.
Now seems like a good time to revisit this incredibly catchy site, as the field has been set for the 32 teams who will square off in Brazil this summer.
(MORE: 2014 World Cup draw simulator: USMNT destined for tough group)
Like last time, I couldn't help but have a few clicks on simulating the draw myself and, well, this World Cup is going to be incredibly tough for the USA.
Look, I know what you're all saying right now, "every World Cup is tough," and I get it.
But recently I spoke with U.S. internationals Geoff Cameron, Tim Howard and Michael Bradley about the nations that have qualified for the dance and how that compares to the 2010 tournament in South Africa. They all agreed that the 2014 World Cup is the toughest in a long time.
(MORE: Next date on your World Cup 2014 calendar: the Dec. 6 draw)
Let's take a look at a few of the draws I managed to pluck out for the U.S. side and believe me, there were plenty of "groups of death" out there to try and avoid. Even the more favorable draw will see the USMNT struggle to get out of the group.
Have a go yourself… Warning, it is hugely addictive.
Group of Death – A
Group of Death – B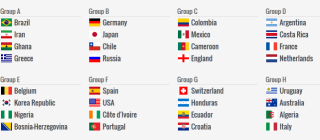 Group of Death – C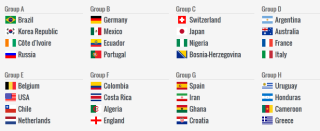 The easiest Group that I could find for the USA…