We continue to roll out our choices for the league's top defender, top goalkeeper, top rookie, MVP and more:
Today we look at ProSoccerTalk's writer's picks for Major League Soccer's Goalkeeper of the Year: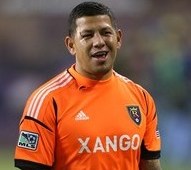 Nick Rimando, Real Salt Lake
Rimando's body of work in 2013 was rich with accomplishment and nearly flawless of performance. Rimando – just 34 years old but blessed with the wisdom of 14 seasons as an MLS starter – checked every single box this year at Rio Tinto. He made the big saves, provided regular and timely information to defenders in the hurry-scurry of real time, moved out of goal to catch or punch with that useful balance of prudence and aggressiveness, and avoided the game-shifting mistakes. And a lot of people forget how good Rimando is with his feet, which gives defenders an additional outlet and option when things get harried. Doing all that, and managing it with a steely, confidence-inspiring calm, makes him my choice.
.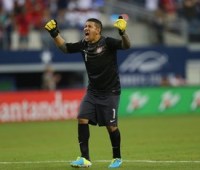 Nick Rimando, Real Salt Lake
Part of me wants to rebel against this choice, because it sure seems like we're picking our goalkeepers (a.) by some weird, premature consensus (we knew Rimando, Nielsen were going to win this well before season's end), and (b.) on a rotation system. The last nine GotYs have gone to nine different keepers. Is goalkeeper excellence really that fickle? Regardless, I voted to make it 10-in-10. Rimando was the easy choice, for me.
.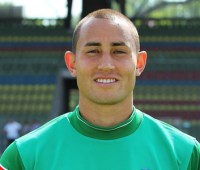 Luis Robles, New York Red Bulls
With all the offensive talents New York possess, it's hard to forget about the defense. This man in particular has had a terrific season and has picked his career up after floating around from club to club before. Keeping out standout rookie Ryan Meara is no mean feat and Robles is everything a modern 'keeper should be, quick off his line, sensational with distribution and a great shot-stopper. I'm a massive fan, as are fans of the Red Bulls.
Schedule of ProSoccerTalk's choices for MLS awards:
Thursday: Goalkeeper of the Year
Friday: Rookie of the Year
Monday, Nov. 25: Coach of the Year
Tuesday, Nov. 26: MLS Most Valuable Player
Wednesday, Nov. 27: MLS Best XI