We continue to roll out our choices for the league's top defender, top goalkeeper, top rookie, MVP and more:
Today we look at ProSoccerTalk's writer's picks for Major League Soccer's Coach of the Year: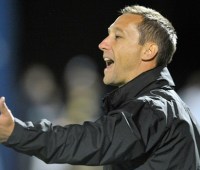 Caleb Porter, Portland Timbers
This is easily the toughest choice for me, with three managers from the Western Conference fully deserving. (By the way, the fact that New York's Mike Petke, blessed with such a talented roster, is one of three official MLS finalists rather than Colorado's Oscar Pareja is a darn shame.) Porter gets my vote for orchestrating the greatest turnaround. It wasn't just the raw improvement of the numbers (the club improved by 23 points, going from 8th place to 1st in the West) but a turnabout of such high style, too.
.
Caleb Porter, Portland Timbers
We usually vote for the coach who does the most with what he's got, but when you think about it, that just ends up filling an information void for an award where we have very little clue as to coaches' real contributions. We're not there, watching the team on a minute-by-minute basis, so we go with what we can see. But with the Timbers, we clearly saw the complete overhaul – the effect of those minute-by-minute contributions. Porter didn't just turn a team around. He remade one.
.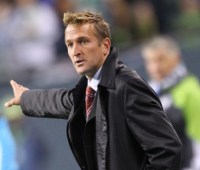 Jason Kreis, Real Salt Lake
To perform such a stunning overhaul and still bring success to RSL is a remarkable achievement. Kreis, and the club for that matter, go about their business with minimum fuss and are the envy of most MLS sides. A strong youth policy and clear playing philosophy has helped them keep on par and ahead of their wealthier rivals. The job Kreis has done is phenomenal… can RSL keep hold of him?
Monday, Nov. 25: Coach of the Year
Tuesday, Nov. 26: MLS Most Valuable Player
Wednesday, Nov. 27: MLS Best XI