We continue to roll out our choices for the league's top defender, top goalkeeper, top rookie, MVP and more:
Today we look at ProSoccerTalk's writer's picks for Major League Soccer's Most Valuable Player: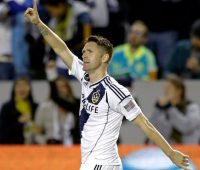 Robbie Keane, Los Angeles Galaxy
There are great arguments for several players – more than I can remember for a single season, in fact. Mike Magee, Marco Di Vaio, Camilo and Will Johnson would all make splendid choices. But Keane was consistently the best player I watched this year, always sharp of movement, unwavering in his commitment. And then the argument really ends for me on the raw statistical, scoring evidence: only one player in Major League Soccer contributed directly to more goals. Keane was in on 27 Galaxy strikes (16 goals, 11 assists). Only Camilo (22 goals, 6 assists) nicked the Irish international, and that came on the final-day push, with playoffs out of the question. Keane's significant contributions to a better team seal the deal for me.
.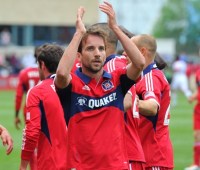 Mike Magee, Chicago Fire
This isn't a most valuable to their team-thing. I don't believe in that. I vote for the best player in the league, and almost remarkably, I felt Mike Magee was MLS's best. From journeyman to opportunist to legitimate front line, impact player, Magee's 2013 is the culmination of a remarkable, prolonged arc. While this isn't a get out of the wheelchair and walk-level miracle, it is astounding how we got here. In a league that has Keane, Henry, Cahill, Di Vaio, and Donovan, Mike Magee was the best player. And I'm more than okay with that. I'm thrilled.
.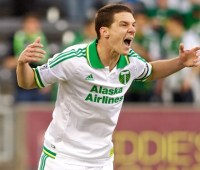 Will Johnson, Portland Timbers
He meshes everything together for the Portland Timbers and has scored some fantastic goals. That's not really what his game is all about as Johnson harries and harasses the opposition and suits the Timbers' high-pressing approach perfectly. The Canadian international midfielder has been an inspired pick up by Caleb Porter and is the heart and soul of his team. A true box-to-box player, Johnson can do it all with ease.
Tuesday: MLS Most Valuable Player
Wednesday: MLS Best XI