There are plenty of questions that need answers regarding the collapse Wednesday of a portion of the stadium that will host the 2014 World Cup opener.
More details are here on the collapse, which killed two workers and underlined Brazil's ongoing setbacks as it prepares to host the world's most-watched sporting tournament.
In the meantime, here are the first pictures now available out of Sao Paulo, where a crane crashed through an outer wall of the Itaquerao stadium.
No word yet from FIFA on whether it will extent that December deadline for all 12 World Cup venues to be ready.
What the stadium looked like a month ago: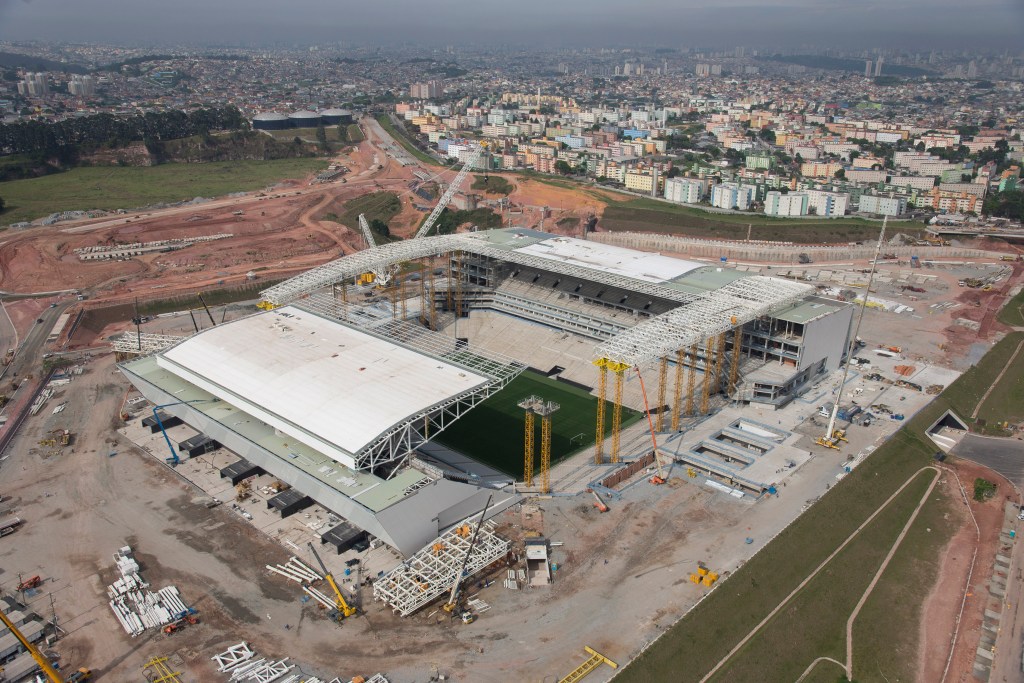 .
And what the under-construction ground looks like today:
.