On Friday we released the first in a two part interview with Orlando City Soccer Club's Co-Owner and President Phil Rawlins and head coach Adrian Heath after their franchise become Major League Soccer's 21st team earlier in November.
Both spoke openly about their desire to bring a big name to Orlando in their debut season in MLS, about how a franchise run by David Beckham in Miami could see the Southeast rival the Pacific Northwest as a soccer hotbed and how they're aiming to emulate the likes of the Portland Timbers, Real Salt Lake and Sporting Kansas City.
PART I – Orlando City: Taking on Beckham, emulating the Timbers, Kaka in 2015
In Part II, we chat about how Orlando aim to fill out their brand new stadium downtown when it arrives midway through the 2015 MLS season, discuss the American soccer pyramid and talk about their aims to become the leading light in MLS.
So, over to Phil Rawlins (PR) and Adrian Heath (AH) for the final installment of our absorbing chinwag.
On the British ex-pat community in Orlando and trying to target them:
AH: I think if you look at it, we've got a real melting pot here. Not just British people who we know love the game, the South American influence with the Brazilians and Colombians and central Americans, it's a real melting pot. Invariably it's countries where people love the game, we know that they're the people who hopefully will come. But I think some people forget the fact that the latest stuff that we did, most of them were American.
PR: If you look at the crowd, it's a melting pot. If you saw the video of the county commission meeting when our fans got up to speak, Adrian and I talked about it after, it was like the United Nations, we had people from everywhere. We had Hondurans, Venezuelans, Brazilians, Brits, French, Canadians, it was like a who's who of the world. That really reflects the community we have here in Central Florida, we've got a very eclectic group of people, very multicultural and people from soccer loving countries as Adrian said.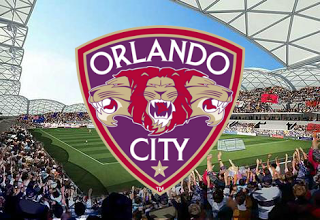 It's great on a match day, you see a guy from the Caribbean stood next to a guy from South America stood next to a Brit and they all love their football.
On attendances and getting bums on seats straight away:
PR: It's our goal obviously, we will start off in the Citrus Bowl and we'll have a lot of space to expand their. That will still be a 65,000 seater stadium when we start. But mid-season we aim to be in the new stadium and a capacity around about 20,000, our goal has got to be to sell that out every week. I really admire what Portland have done in their market place, very similar market here in terms of size and a young city. Orlando is probably a more culturally diverse city than Portland but other than that we're very similar with both of us having an NBA team. You have got to look at what Meritt Paulsson and the guys have done up at the Timbers, a great job of filling their stadium week in, week out, that's got to be our goal.
Honestly I'm very bullish on the fact that we can do that. If you look at the interest we've built over three years we've steadily built our crowds to a regular season average of over 8,000 last year and then the 21,000 we got for the Championship game proves that we can do that. To further reinforce it, two weeks ago when we had the USWNT here we had another 21,000 crowd with only 3 weeks' notice.
We know we've got a real hotbed for soccer and a really passionate group of fans down here, so why wouldn't we aim to sell out every week?
On the future of soccer and MLS in the USA, is there a tipping point on the horizon?
AH: From my point of view, everywhere I go I just see it getting bigger and better, stronger and more popular by the day. Recently I spent a little bit of time up in Seattle with the Sounders people and went to meet the people at the Timbers and all they're telling me is positive stuff. It certainly isn't plateauing out for them.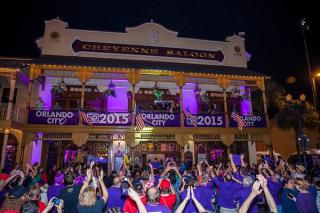 Recently Seattle have had two 60,000 plus crowds. I went to watch Portland play in a sell out on the Friday night and then there was 8,500 for the reserves the following night. I think the game is growing and I think, like you said we've been here a similar amount of time [5-6 years], the growth in the game in that short period has been unbelievable. What with the World Cup coming up next year that's only going to help, especially if the States can do really well in it. I don't see it slowing down any time soon. I think there's still a lot more growth in the game.
On the USL Pro and NASL's future helping the future strength of soccer in the USA:
PR: They're both doing equally well and they're both growing. We're leaving USL Pro, it's been a great home for us. We've got one more year to do and we'll certainly be trying our best on the field, I know Adrian would love to win another Championship if we could. That league has just gone from strength-to-strength over the years. The future is really bright for USL Pro in the next two or three years, it's going to do very, very well. The relationship now with MLS has made it that much stronger/ We've got a true first and second division, although we don't have promotion and relegation but we have two strong leagues there. I think the future is very bright for USL Pro as they get into the right size market places with quality teams and quality owners.
AH: The other thing is that on the field it's getting stronger, the clubs who are doing well are doing very well. But on the field, all of a sudden everyone we played last year had ex-MLS players and people on loan from MLS. The standard is getting better. As much as it's in competition with USL, I think NASL are doing a good job at what they're doing as well.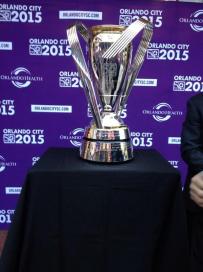 On the vision for them in MLS and how far Orlando can go:
PR: Adrian and I have worked together since day one on this project and when we first sat down at the very beginning we said, 'let's not measure ourselves by the people around us and competitors… let's set our own standards.' We've done that at the USL level for many, many years now and we've probably been influential in raising a lot of standards around the league. I don't want to sound cocky about this but we want to do the same with Major League Soccer.
We are going to come in and as Adrian said, we're not just here to play, we're here to win. We want to win an MLS Cup, I won't be silly enough to put a timescale on it but we want to win one and get into the CONCACAF and I think we have a very unique marketplace and a one-off opportunity. We have the most visited city in the world and we are marrying it with the world's biggest game. The possibilities of that on a global scale are endless.
Off the field we have the vision and the goal to build a global brand of the team. There's a lot of work to do but there's just endless possibilities. That's the way we both see it.